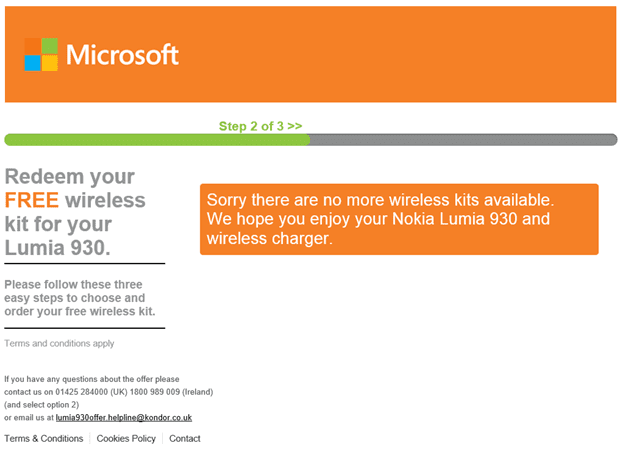 One of the big attractions of jumping in early on the Nokia Lumia 930 was the £130 worth of wireless kit, which incudes attractive items such as wireless speakers and additional wireless chargers.
It seems however you had to be rather quick, as the allocation available to hand-out was pretty small, amounting to only a few thousand kits spread over a large number of retailers.
If you try and claim now you will most likely be met with the above, somewhat sarcastic screen.
We agree with Neowin that the offer was misleading, and that Microsoft did not make it clear that stocks were as limited as it was, instead merely emphasising that the offer was time limited.
If you have purchased a Nokia Lumia 930 try your luck claiming here. Don't hold your breath however…