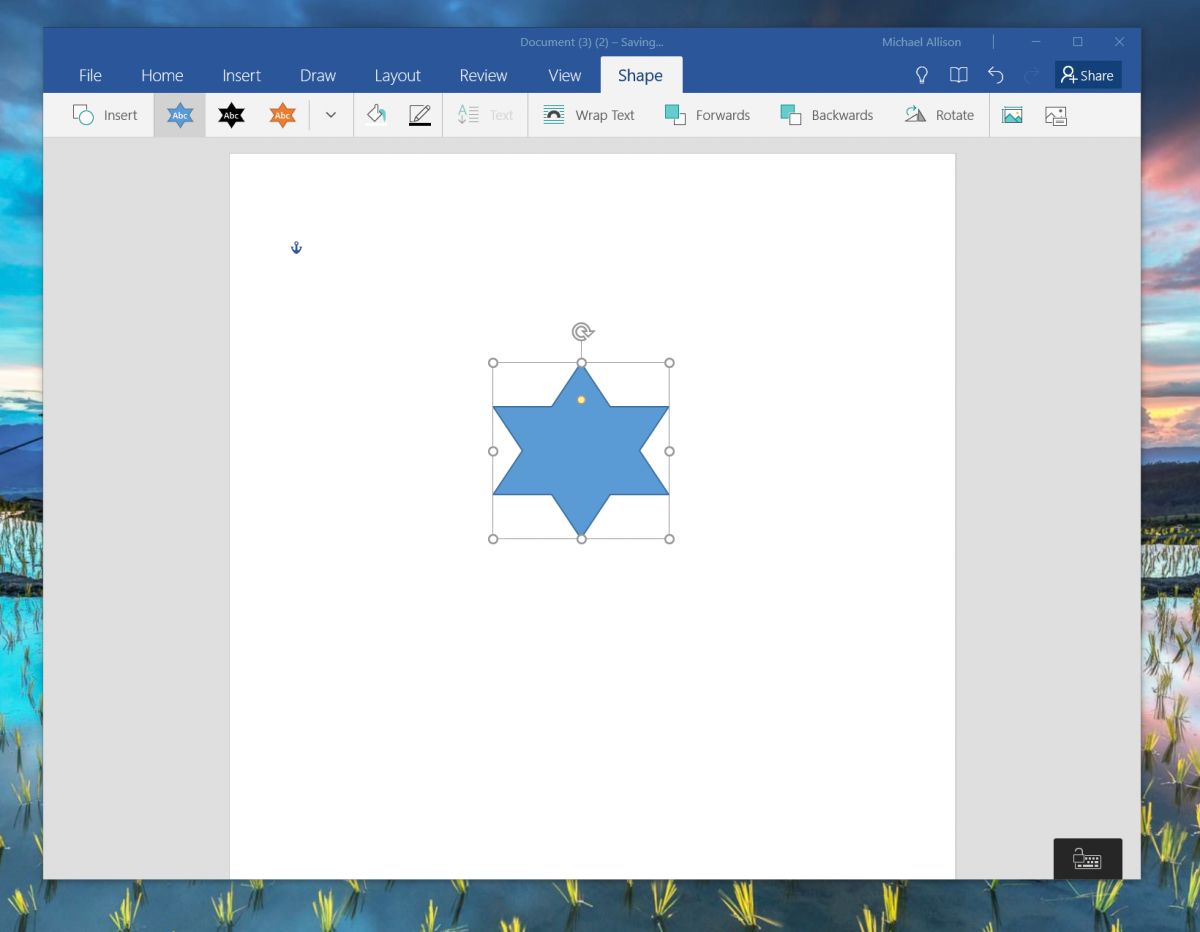 Donald Trump's campaign made the news this weekend once more, for all the wrong reasons as usual.
Trump tweeted an image of "corrupt" Hilary Clinton which was allegedly lifted from a neo-nazi twitter account.
In a statement released on Facebook, Trump's campaign manager blamed Microsoft for the gaffe, claiming to have sourced the image of the 6 pointed star directly from Microsoft Office's Shapes feature (said offending star pictured above). Its worth noting that if we were to ignore the general carelessness and racist dogwhistling displayed by Trump's campaign, the statement by the campaign manager with regards to the shape at least makes sense. The star is a template available in Microsoft word, which is indeed the outline of a Sherrif's badge, and if one were oblivious to anti-semitic memes circulating around Clinton, it would appear completely innocent.
We would discuss the subtext present in the image, but we fear that extends beyond our remit as a technology blog.
If you want to read more on this, check out Politico's coverage here.