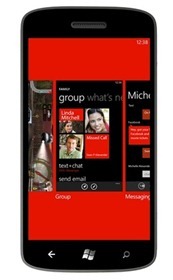 Mango brought a version of multi-tasking to Windows Phone 7, and at the time Microsoft decided to provide only 5 cards, but indicated they were willing to review this based on user demand.
After many months of using Mango our readers have likely developed an opinion based on experience.
In my case I would like the number of cards available to be increased tremendously, to around 20.  There is a significant difference between relaunching an app via the multi-tasking interface vs the start screen, with the first taking you back where you left off, while the later restarting the app from scratch. 
I often find that simply checking my email accounts and twitter will be enough to kick the app I am currently using from the multi-tasking list, which can be annoying if it is a wordpress post I am writing for example, losing the changes I made.
Also, even if I left an app in the morning, it still does not mean I would not prefer to return where I left off rather than relaunching the app from scratch again.
Are our readers happy with the current number of cards, or would you like the number to be increased? Let us know below.