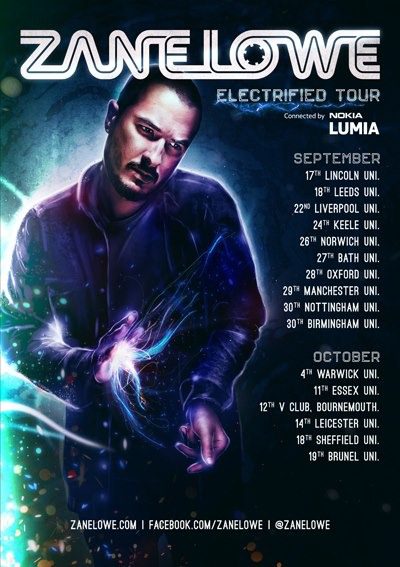 DJ Zane Lowe will be touring 16 UK universities in 30 days sponsored by Nokia Lumia. Zane has previously been a VJ on MTV and presented MTV Rocks on Gonzo and currently presents BBC1's Evening show.
"I've always been a big fan of Nokia, so to partner with them is really exciting for me," he said.
"They make it easy for people to access so much new music with Nokia Music app, the playlists, and gig finder, and it's these things that make it great to have them connected to this tour."
Head of brand at Nokia UK Adam Johnson added: "Zane Lowe has been an unbelievable pioneer within the music industry over the past 15 years and we are proud to partner with him to take Nokia Lumia to the student community. "Zane's ability to recognise and credit new music has been displayed throughout his career, he was a key figure in discovering some of the most successful bands in the world such as the Arctic Monkeys, Kasabian and Kaiser Chiefs. "It's this that makes him the perfect figure head for Nokia Music and our presence within the student community."
A full list of dates include:
September 17 – University of Lincoln
September 18 – Leeds University
September 22 – Liverpool University
September 24 – Keele University
September 26 – Norwich UEA
September 27 – University of Bath
September 28 – University of Oxford
September 29 – University of Manchester

September 30 – University of Birmingham
September 30 – University of Nottingham
October 4 – University of Warwick
October 11 – University of Essex
October 12 – Bournemouth University
October 14 – University of Leicester
October 18 – University of Sheffield
October 19 – Brunel University
Ticket competitions and gig footage are available via the Nokia Facebook and Twitter pages.
Via AAWP and DigitalSpy.co.uk