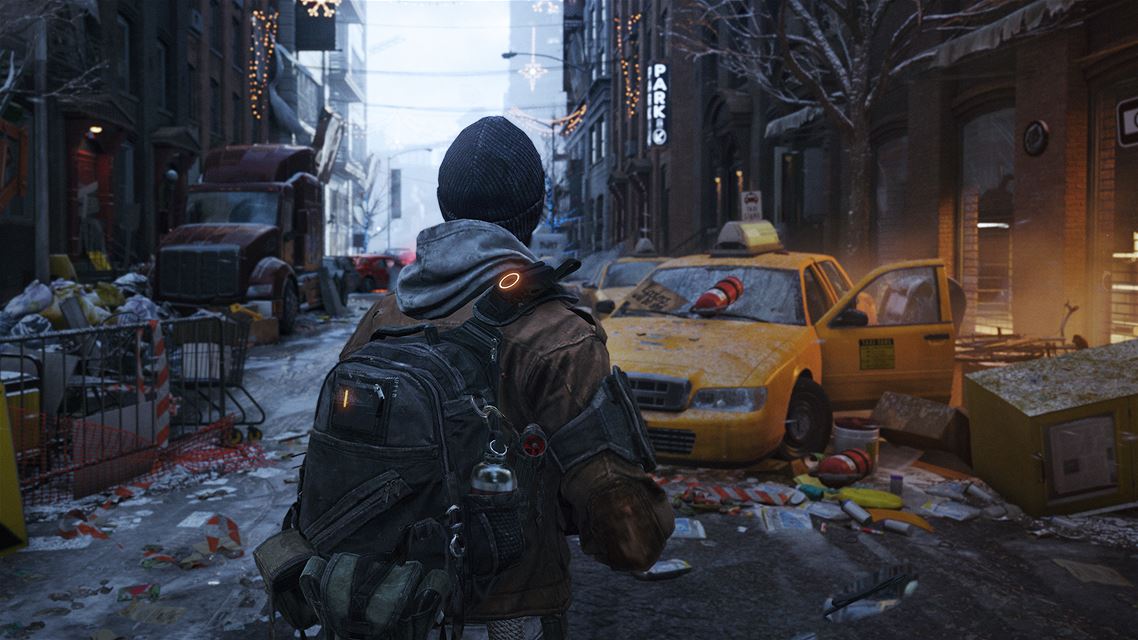 Today, Ubisoft announced that Update 1.8, Resistance, for The Division will release simultaneously on all platforms this autumn. Update 1.8 will be the biggest free update so far for The Division and introduces two new games modes while expanding the game map with a new area: West Side Pier. West Side Pier is a completely new area spread across two new zones and accessible for all players. Defeated factions were last seen converging towards the sector and seem to have started working together for the first time. The Division must investigate the area to confirm that factions are indeed forging an alliance and determine the reason for their sudden interest in this location. In addition to the variety of open world activities available across the whole map, West Side Pier will be home to two new game modes:
• Resistance: In Resistance, the different factions are teaming up for the first time to fight against Division agents. Varied enemy units continuously spawn in waves as up to four agents try to survive for as long as they can and earn rewards. This is a PvE mode.
• Skirmish: In Skirmish, two teams of four players compete against each other to get the highest number of kills before the time expires. Teams earn points each time a downed enemy player is eliminated. This is a PvP mode.
Division agents will also convene in a new social hub, Camp Clinton, from which they will be able to group up with other agents and adjust their gear before taking the fight to West Side Pier. Additionally, Update 1.8 will include improvements to the Underground expansion, a revamp of the rogue mechanics, as well as an optimisation of the gear system, letting players improve the stats of their favorite equipment.