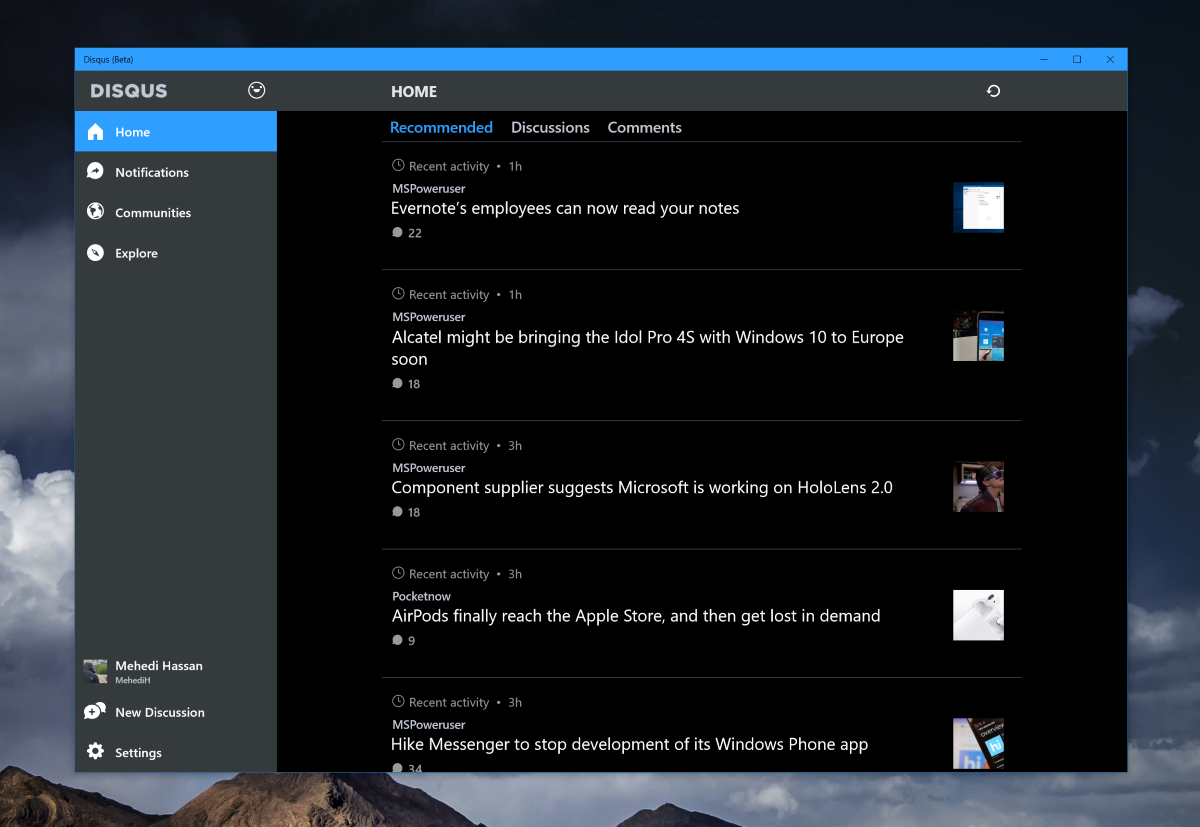 Disqus Beta has picked up a new update in the Windows Store, integrating a few changes for usability, feedback and generally squashing bugs.
Now the app integrates Google sign in for faster login, allowing you to us your Google ID to sign onto Disqus just as you can on the web.
For non-English speakers, the Disqus team have started translating the app to other languages, it's not quite complete yet, but there is now some support for German, French, Portuguese (Brazil), Indonesian, Spanish, Polish, and Russian. where none previously existed before.
Disqus Beta now allows you to share feedback in different ways, with the feedback option triggering a menu to either suggest improvements via the feedback hub, rate and review the app or report a bug via email,
Aside from that, other bug fixes and improvements include the following:
You can now share discussions. Just click the icon in the command bar when you have a discussion open.
There will no longer be the little "Ad" label by the banners with the weird "1s" timestamp.
 Fixed a crash that sometimes happened when navigating away from a busy discussion
 Fixed a crash that sometimes happened while typing in the post box
 Fixed GIFs not appearing animated on 64-bit systems
Disqus Beta is a universal Windows App and is available for both Windows 10 PCs and Mobiel devices via the store link below.