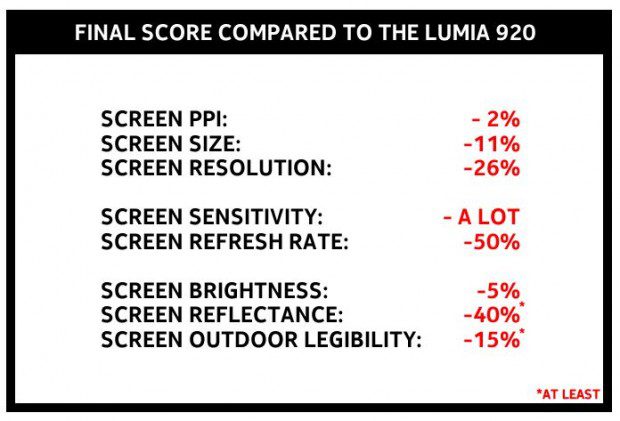 Apple CEO Tim Cook lied in front of hundreds of tech bloggers and journalists around the world that iPhone 5 has the "world's most advanced display". Here is the comparison of Nokia Lumia 920 display against iPhone 5 display which shows Lumia 920 trumps iPhone in every possible way. Apple's reality distortion field is growing day by day to unacceptable levels. And Apple is trying to suffer users in the name of competition, replacing Google Maps with Apple Maps is one such thing. Read this editorial on Apple's recent activities. 
Check out the full detailed comparison after the break.
via: Neowin


Find full image here.