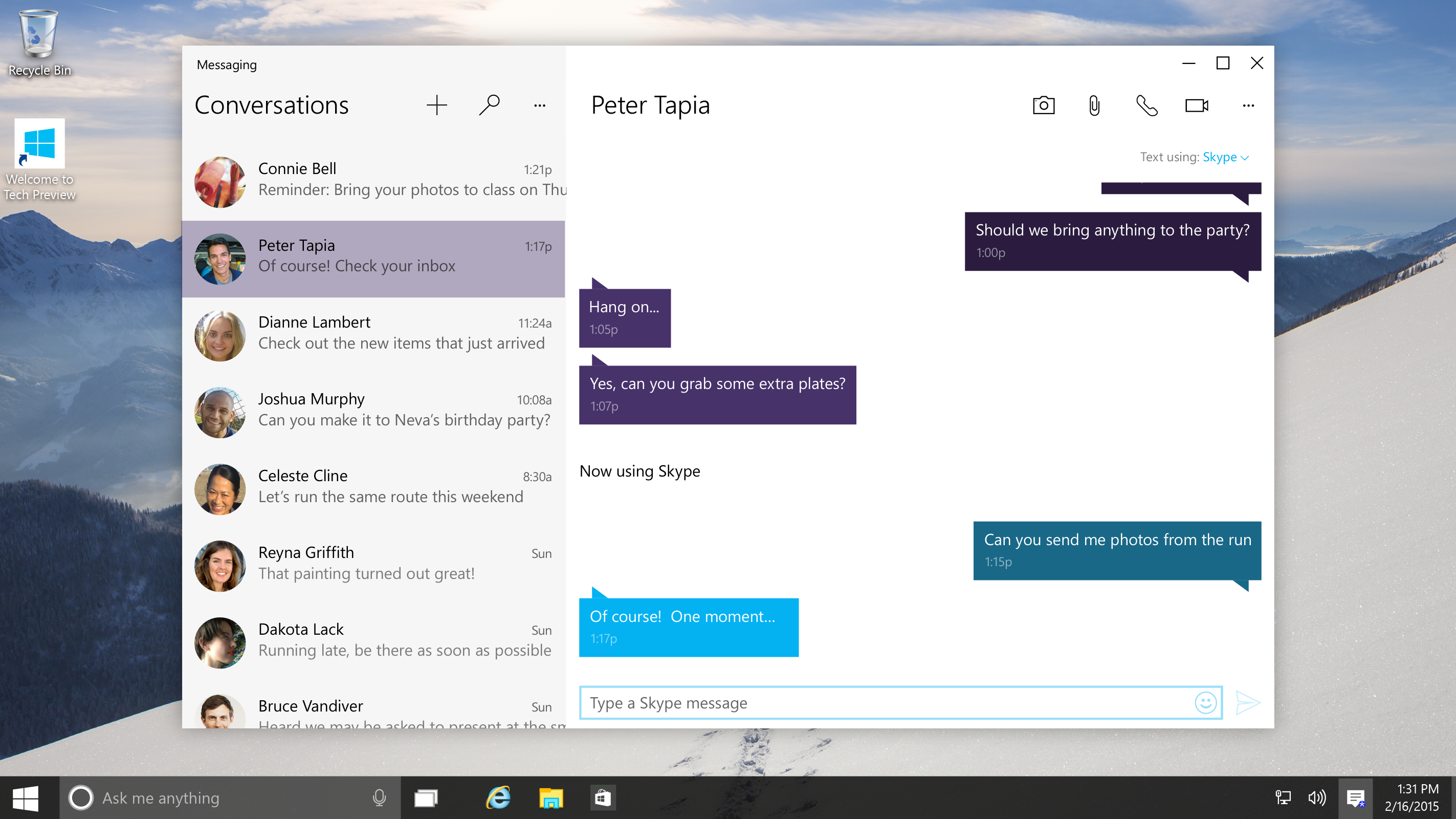 Microsoft has debuted its much awaited Skype Integration into Windows 10 with its November update, and it still doesn't do much.
While the app is capable for calling and small chats, it does not have access to the full power of Skype. You can't attach files or pictures, drawings or Mojis, location etc to text messages.
You also can't view voice or video messages, nor initiate group Skype chats from the app. In other words, it is a completely basic implementation of Skype for Windows.
Microsoft will be sellng this experience on its flagship Lumia 950 devices from Friday, I'm unsure whether they plan to update it rapidly to become an iMessage rival in terms of features, but I lean towards pessimism knowing Microsoft's track record.
On the other hand, the Skype app, despite being totally basic, is enough to cover a few of my interactions with Skype. I can call and text people on there, and as long as no one sends an image it should be fine.
The fact that Skype is relatively popular and now presents itself as a default means of messaging in Windows is one of the points in its favor. People may be more amenable to adopting it now that it is a default app for communication.
However, like I said above, the first impression of the app is of one that is very unpolished compared to desktop Skype and may hurt more than it helps.
Do you use Skype integration on Windows 10? Let us know in the comments below.