Many may not remember, nor care, but Microsoft did launch another Skype app last year. Skype Qik. This app differed from regular Skype in that instead of being used for IM and video chatting, it is solely used for sending short video messages. Now, while this app sounds great in concept – its execution is very lacking.

For one, the app shares nothing in common with Skype aside from branding and logo. It doesn't make use of Skype accounts, neither does it integrate with regular Skype in anyway. This means that Skype Qik, while marketed as an extension to Skype, is in fact an entirely different service that shares the same name – unfortunately not the user base.
The app also requires you to use phone numbers for registration but there is no visual distinction between the numbers which have Skype Qik enabled and the numbers which do not.
The final straw here was the messaging itself. While intuitive and fun to send messages, the app itself would struggle to receive Qiks on time. I'm not talking about background and toast notifications here, I'm talking about two devices side by side, same Wifi network, same internals, struggling to receive messages from each other.
In other words, the UX of Skype Qik is utterly abysmal in almost every way possible.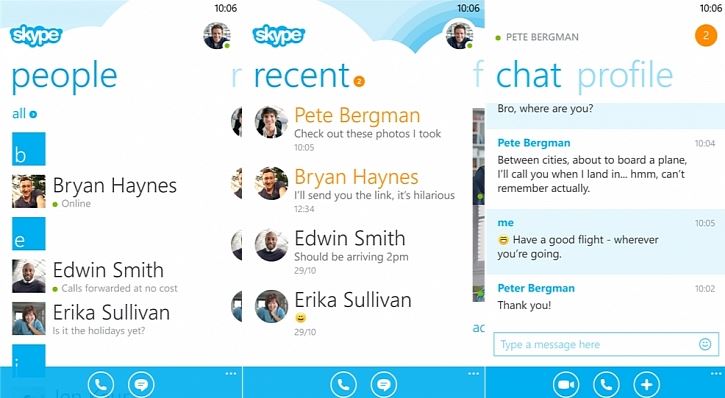 So why am I bringing it up? Like I said, the concept is interesting. Video messaging and voice messaging are two cool ways people love to communicate in the modern era. As Skype evolves into an all purpose messaging client with Windows 10 it would be great to see the service take on aspects of Skype Qik in Windows 10. For example the Qik fliks is a more personal version of emojis, especially when ideas are being floated of more diverse emojis. There are more good ideas in Skype Qik that mainstream Skype could embrace. Especially if Skype is now to be the Windows version of iMessage and BBM, it needs more "fun" features to make Windows Phone users want to use it. If done well, Skype could start being a viable choice for mobile messaging.
What do you think of Skype Qik and its future? Let us know in the comments