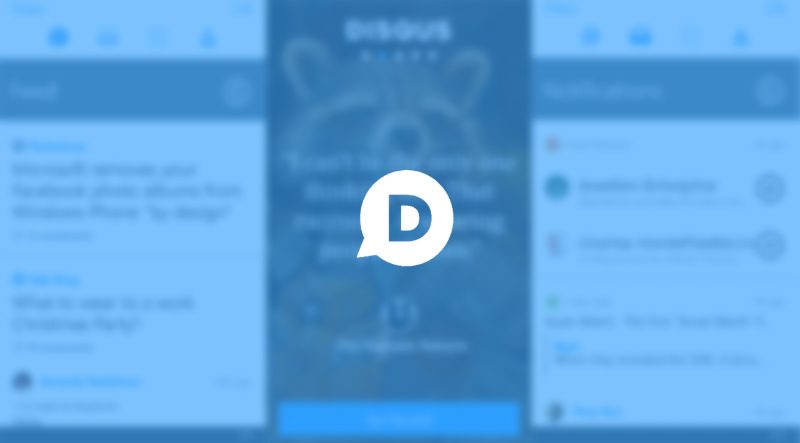 Disqus, the popular discussion platform for websites today received a new update. The latest update brings a new features, as well as improvements. With the latest update, Disqus introduces a new "Squid" channel. The latest update brings improved refresh options on all pages as well. The update also brings some new improvements which you can find on the changelog:
Added the new "Squid" channel
Improved refresh options on all pages
Simplified feed lists to fix graphical issues
Images now appear in feeds for Channel discussions
App now links to improved settings options on disqus.com
Disqus has been actively supporting its exclusive Windows Phone app. The app is already perfect, and the company is adding new features almost every month. For those of you who don't know, our comment section is also powered by Disqus – so make sure to follow our forum on Disqus to stay updated with the latest discussions.
The latest update is now live on the Windows Phone Store and you can download it from here.
Doesn't seem faster.