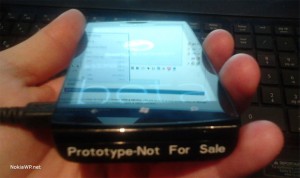 We have had a recent rumour by largely unknown site The Information, that Sony was in negotiations to produce a Windows Phone in 2014.
Now well known rumour monger Digitimes has also jumped on the band wagon, claiming Sony was set to produce at minimum 1-2 models, with the aim of selling into the US and Japanese market.
Sony was however only dipping its toe into the Windows Phone market, with volumes not expected to exceed a few "tens of thousands of units each." Nevertheless an additional 2-3 models were also under discussion, presumably pending the reception of the earlier handsets.
Compal will be the ODM they added.
Digitimes note that while they expect 50 million Windows Phones to be sold in 2014, for around 4% of the smartphone market, 90% of these will be sold by Nokia, leaving only 5 million to be shared by the likes of HTC, Sony Mobile, Samsung and Huawei.
Sony Ericson has a history of producing a number of Windows Mobile handsets in the past, and also prototyped but never released a Windows Phone 8 handset.
Do our readers think Sony's return will be a significant development? Let us know below.
Via Softpedia.com