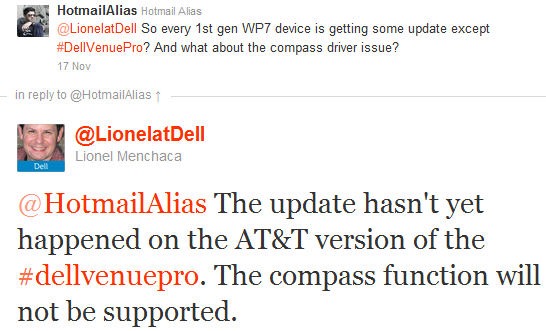 The Chassis 1 specification for Windows Phone 7 demanded a Digital Compass, but the feature has not become available to developers until Mango.
The recent Mango update for the Dell Venue Pro however did not enable the feature for 3rd party developers, and now Dell's support on Twitter has confirmed the feature will not be supported.
We know the Dell Venue Pro has a functioning compass.  In fact there are homebrew apps which allow one to use it. Dell did not explain why, but it appears to be just another move by a company in the process of abandoning their customers.
Via WPCentral.com