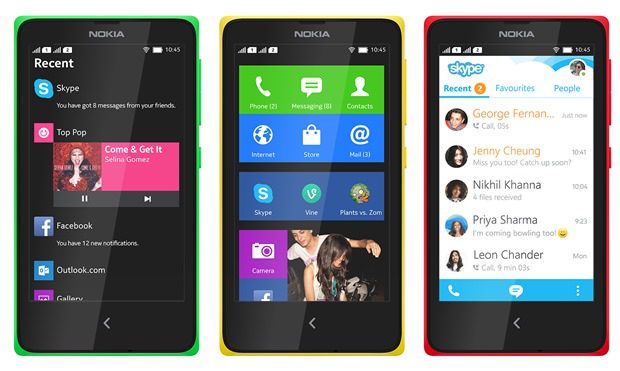 The Nokia X is promised to be a rather dynamic range of handsets which an extensive roadmap, and are already undercutting Lumia handsets in price.
On the surface Microsoft is supporting Nokia's initiative, and echoing the Nokia's Lumia funnel rationalization.
Interestingly soon after the announcement however Microsoft posted the following statement by Frank X. Shaw, Microsoft's Corporate Vice President of Communications.
There's been lots of speculation about what this announcement means for Microsoft and about our pending acquisition of Nokia's Devices and Services business. Here are a couple of points to put things into context.

First, our transaction with Nokia has not yet closed. Today, we operate as two independent companies as required by antitrust law, and we will until the acquisition is complete. The anticipated close timeframe for the acquisition remains end of the first quarter of 2014.

Second, we're pleased to see Microsoft services like Skype, OneDrive and Outlook.com being introduced on these devices. This provides the opportunity to bring millions of people, particularly in growth markets, into the Microsoft family. The Skype team on Monday announced an offer in select markets for the first customers who purchase a Nokia X, one month of Skype's Unlimited World Subscription. Read the Skype blog for more details.

Finally, our primary smartphone strategy remains Windows Phone, and our core device platform for developers is the Windows platform.

It is a fascinating time in the industry today. The rate of improvements in devices, the breadth of services offered, the way consumers and businesses are using devices of all shapes and sizes to do more – it is a reminder to all of us that what is considered status quo in Barcelona this year has the potential to look very different in the rear view mirror a year from now.
While some have said Microsoft is telegraphing their intent to drop Windows Phone I suspect its the future of another handset range which is looking rather questionable.
What do our readers think? Let us know below.