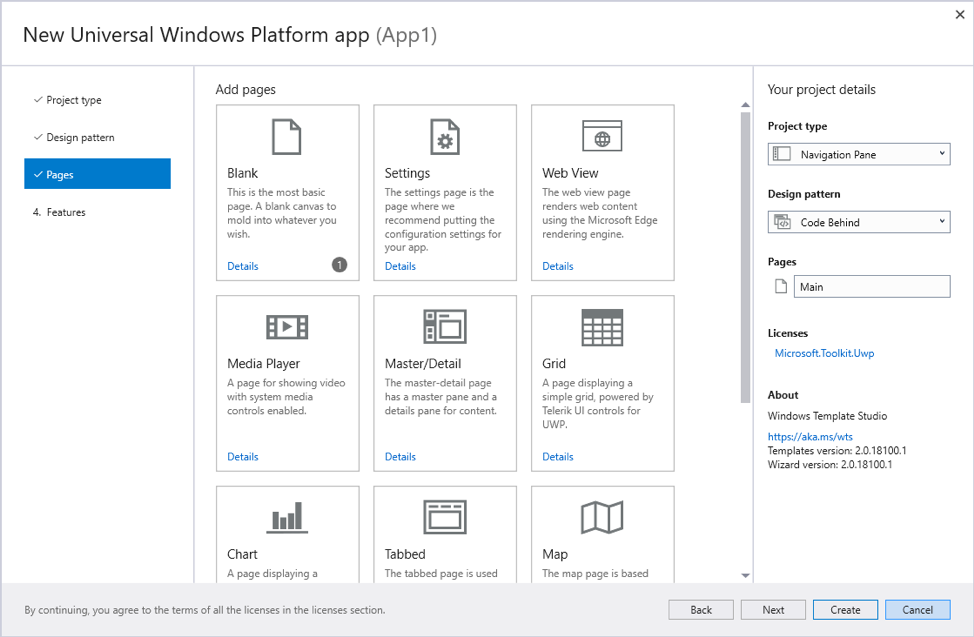 Microsoft today released 2.0 release of Windows Template Studio for developers. Windows Template Studio team partnered with the Visual Studio team to make the new UI interface faster and more approachable. Windows Template Studio can now detect the dark, light and high contrast modes of Visual Studio and change accordingly. Template Studio team is also planning to adopt the platform NavigationView control over the UWP Community Toolkit's Hamburger menu control once the next version of Windows 10 is released to the public. You can download this update by following ways:
Already installed: Visual Studio should auto update the extension. To force an update, Go to Tools->Extensions and Updates. Then go to Update expander on the left, and you should see Windows Template Studio in there, and click "Update."
Not installed: Head to https://aka.ms/wtsinstall, click "download," and double click the VSIX installer.
Learn more about this release from the source link below.
Source: Microsoft