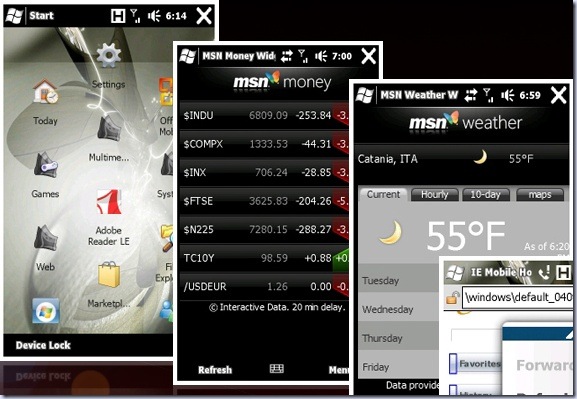 Today on the Windows Blog Jorge Peraza has put up a post discussing the Widget security model.
According to Jorge Widgets are completely sandboxed, and are only able to access their own files and settings, and have no access to the cookies for example of your general web browser.
Additionally widgets can never replace their primary windows with ones downloaded from the web, and can only load these as IFrames.
Obviously this model is very restrictive, but widgets do have some extra capabilities, in the form of special URI's such as SMS: or Callto:, allowing widgets to initially phone calls for example.
A further security measure is that widgets have to be signed, and can only be installed via Marketplace.
While Microsoft feels these security measures are reasonable, this belt and braces approach of making Widgets relative impotent, and still restricting our access to them is likely to keep them from becoming a popular platform.
Two alternatives would have been to make widgets more powerful and restrict them to Marketplace, or leave them as they are and easily installable from websites using the browser.
Read more about the security model at the Windows blog here.