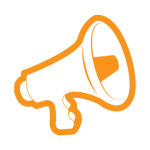 Marketplace has just opened for submission of Mango apps, but as covered previously, this will automatically lock the NoDo version of the app from being updated further.
While this would not be a problem if the transition to Mango of the Windows Phone 7 installed base only took a week, with the roll-out being up to carriers it could in fact take many months. This essentially means either developers will hold off updating to Mango until most of the user base has moved, or not be able to update their NoDo version with bug fixes or new features while the Mango version races ahead.
Rene Schulte has started a petition at the WPDev User Voice site asking to be allowed to update both the NoDo and Mango version of their apps in Marketplace.
He writes:
If an app update for Mango is submitted, the Nodo version is frozen afterwards.
This was announced here:http://windowsteamblog.com

That procedure can be a huge problem. Many users won't have Mango before the end of the year if it works the same way as the NoDo updates. And devs can't submit updates (bug fixes) for the NoDo versions when the Mango update was submitted. It's not only a problem with bugs, quite a few apps depend on 3rd party webservices like Twitter or Facebook. If the APIs was changed, the app can't be updated for NoDo customers.

Also the sharing of the same metadata like screenshots and description is a very bad idea.

Solution:
It should be possible to maintain a NoDo and a Mango version separately at the AppHub for at least 6 months (or a year). The right infrastructure for targeted deployments seems to be in place, but the AppHub to maintain those versions might not be.
The petition has already recieved 67 votes, but I am sure more would be appreciated.
Read more at User Voice here.