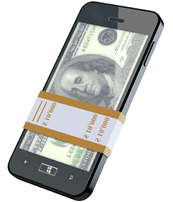 FierceDeveloper has spoken to some Windows Phone developers, asking them why they support the platform.
Mikael Litendahl, the CEO of Dawnbreak Studios in Gothenburg, Sweden, explained initially it was due to their familiarity with the Microsoft developer stack, .Net and XNA Game Studio.
"At the time we started, Windows Phone 7 was fairly new and XNA was by far the best way to develop games for the platform," he said. Since then, though, Microsoft has abandoned XNA, "which was kind of a hard blow for us but the torch has been passed over to Monogame, which is an open source implementation of XNA."
He has however now found Windows Phone has been a reliable platform for monetizing their efforts.
"Windows Phone also has a nice ratio of risk versus revenue," he said. "There is nice money to be made on Android and iOS but there is also a much longer road to actually reach that money than on Windows Phone since there are more developers competing for it."
HealthPack Games, a studio based in Toronto, has had the same experience. After what owner and lead designer Michael Kloubkov describes as "a few failed games on Windows Phone 7," its Monster Stack 2 hit the No. 1 spot in 11 countries. The firm has since had similar success with Chicken Story 2.
"I consider ourselves very lucky to get to where we are with zero marketing dollars for Windows Phone," he told FierceDeveloper. "Nokia and Microsoft really helped us by featuring our games on the marketplace."
While still serving their Windows Phone fans, HealthPack games were also keeping their options open by using a cross-platform engine for Monster Stack 3 HD that has allowed the firm to create iOS, Android and even Tizen ports in a few weeks.
"iOS and Android are great platforms, but we're always targeting Windows Phone as our primary market due to our success on the platform," he said.
Developers are increasingly adopting the platform, with a recent survey by Strategy Analytics, performed in September 2013, of over 1,600 active mobile app developers, finding over 32 percent indicated they would support Windows Phone next year, double the 16 percent which created apps for the Microsoft platform in 2013.
For developers that tried the platform and failed in 2012 and early 2013, it is important to note the many positive changes that has occurred since then – a more than doubling of the user base, the arrival of numerous cross-platform game engines and general improvements in the services provided to monetise their apps, such as in-app purchases and new in-app advertising SDKs by Microsoft and Google.
It is quite possible the Windows Phone installed base will once again double in 2014, and its not too late for developers to get in on the ground floor.
We would therefore urge developers who may have tapped out the iOS and Android stores to seriously consider Windows Phone one again.