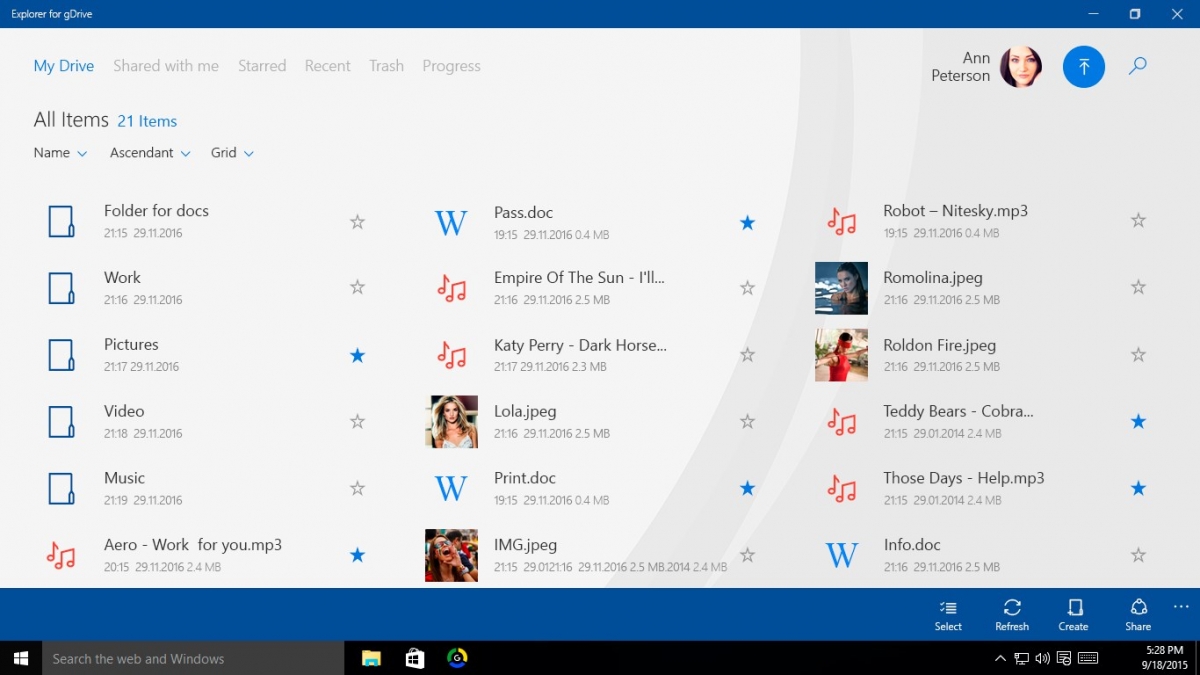 Explorer for gDrive provides easy access to your files uploaded to Google Drive as well as allows to use all main service features!
With Explorer for gDrive you get the opportunity to manage files on your Google Drive including sharing, moving, deleting, adding stars, you can also download files to the device and much more.
Explorer for gDrive definitely will be one of the most useful apps on your device. Try it!
Get Explorer for gDrive from the Windows Store here.
Available for Windows 10, Windows 10 Mobile