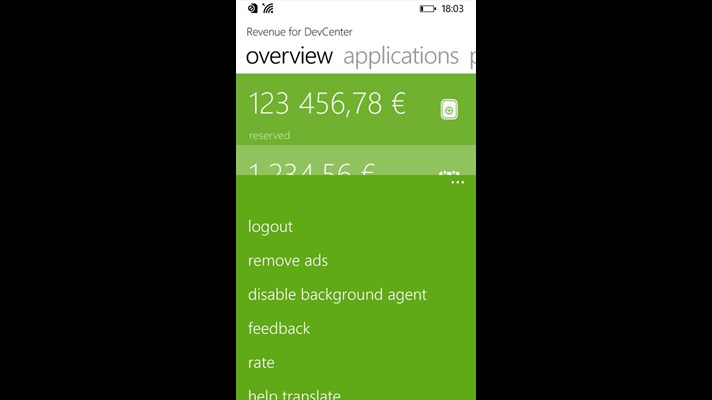 We are happy to announce that our Revenue for DevCenter app just got updated.
The app lets you keep track of the revenue that your Windows apps made. It has a lot of features like checking your proceeds, your payment statements and your daily revenue.
The 1.2 changelog is the following:
Added
Daily insights, check your average, max and min revenue by a daily basis
Dutch and French support
Fixed
Background notifications now work correctly
Login issues
Misc crash issues
See screen shots of the app below:
[gallerify title="Revenue for DevCenter"]
[/gallerify]
You can download the app for FREE today!
If you wish to help us translating the app, you can use our OneSky Page.
For feedback or suggestions you can reach us on our Facebook Page or Twitter account