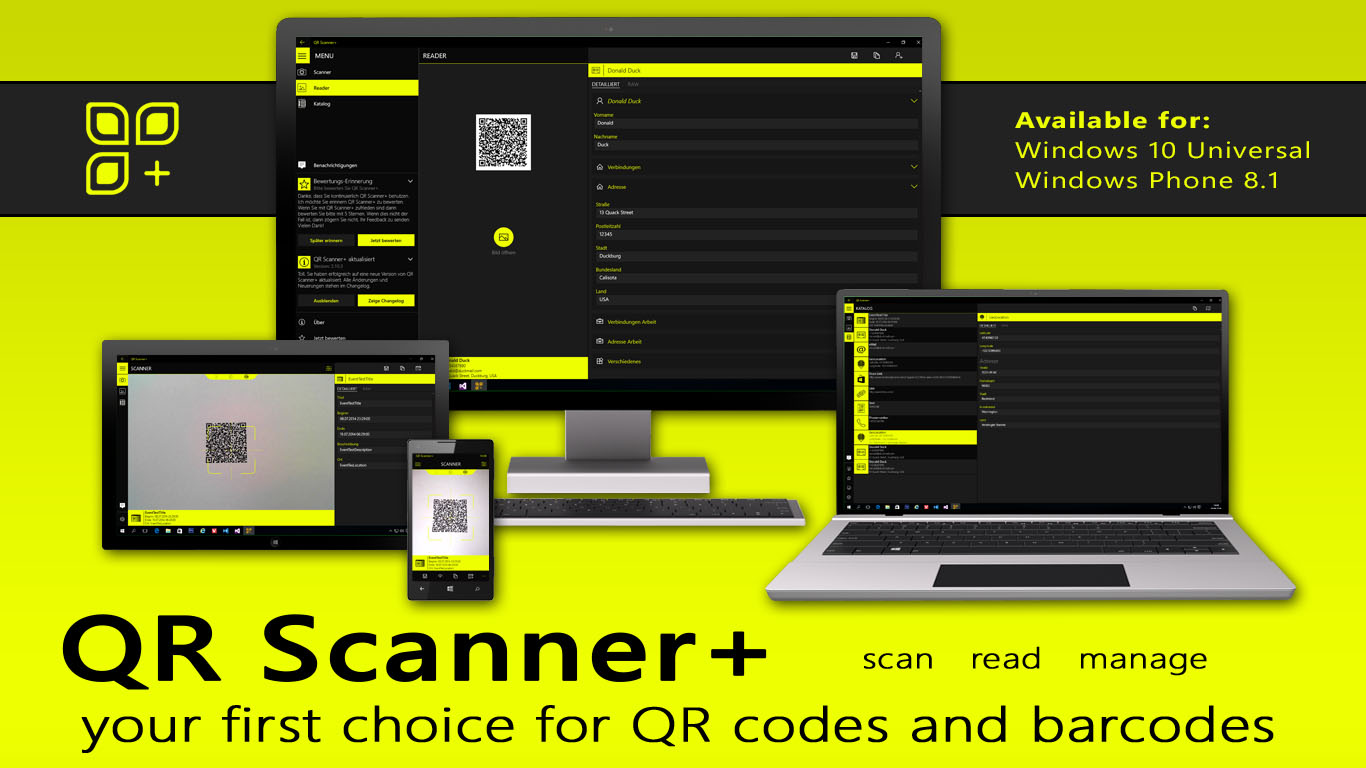 QR Scanner+ is available for Windows 10 Desktop for a while now. And since a few days it also supports Windows 10 Mobile.
QR Scanner+ is an app for QR code and barcode scanning. It supports various QR code content formats like business cards, appointments, URL, Wi-Fi, phone numbers and more. But the big advantage is, that this content is processed very well and shown to you readable and therefore easy useable.
QR Scanner+ can be used with a camera for live scanning (Scanner) and by simply reading a image file (Reader). Important codes can be saved for later use (Catalog).
Besides the complete overhaul of the mobile version, here are the main changes and new features:
native Windows 10 Mobile support
Continuum for Phones
result feedback (sound, vibrate, visual)
Scanner HUD, shows current scanner configuration
redesigned crosshair
redesigned QR Scanner+ logo
new signature color "Atomic Yellow" (also available: "Rapid Red" and device accent color)
new details view with pivot (DETAILED / RAW)
[Desktop] Drag & Drop @ Reader (works with file explorer and browsers: Chrome, Edge, Firefox, Opera, Vivaldi, …)
a lot other changes, fixes and improvements (check full changelog inside QR Scanner+ for more information)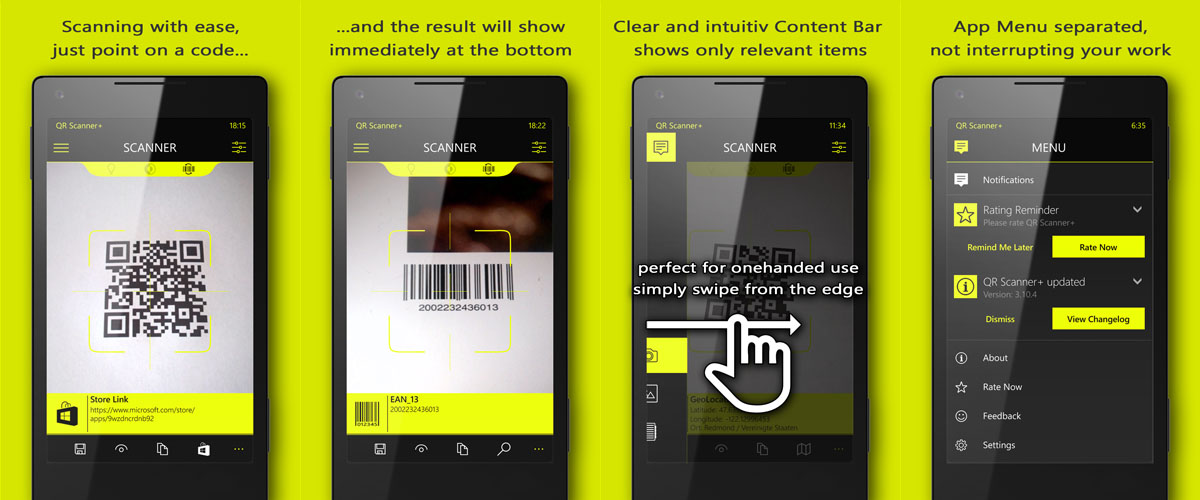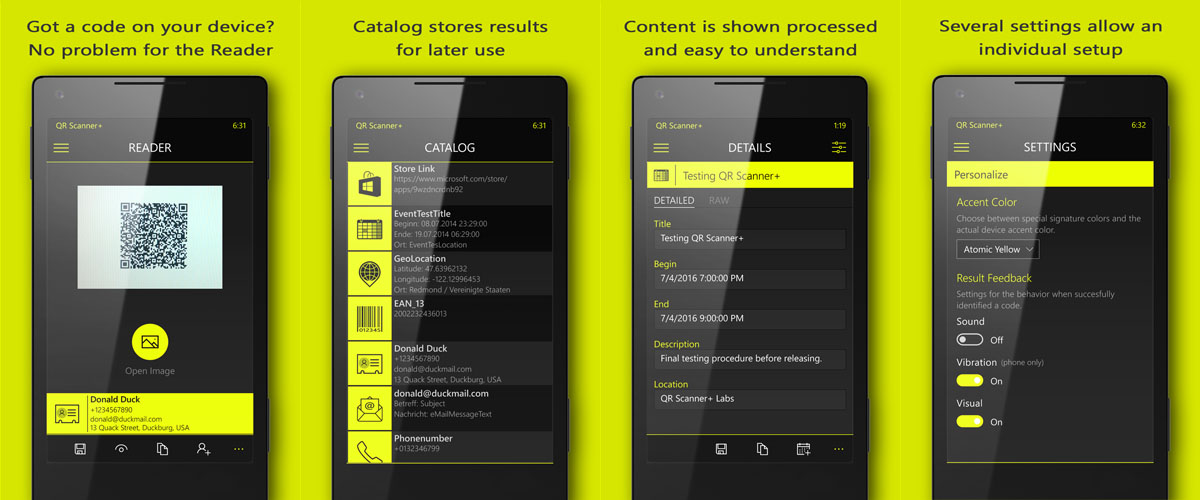 Do you like the double stepped app menu, or would you prefer a single one like in the desktop view? Let me know, feedback is always welcomed.