MeteoStation is your personal virtual weather station for Windows 10 (PC and Mobile) that uses a global network of NetAtmo measuring stations involving thousands of owners around the world. These individual owners voluntarily share their measurements thus creating a unique and extensive community of network measurements. You do not need to own NetAtmo station to use NetAtmo station data. Owners of "Public stations" share their measurements in NetAtmo network entirely voluntarily, which is a fundamental principle of this community.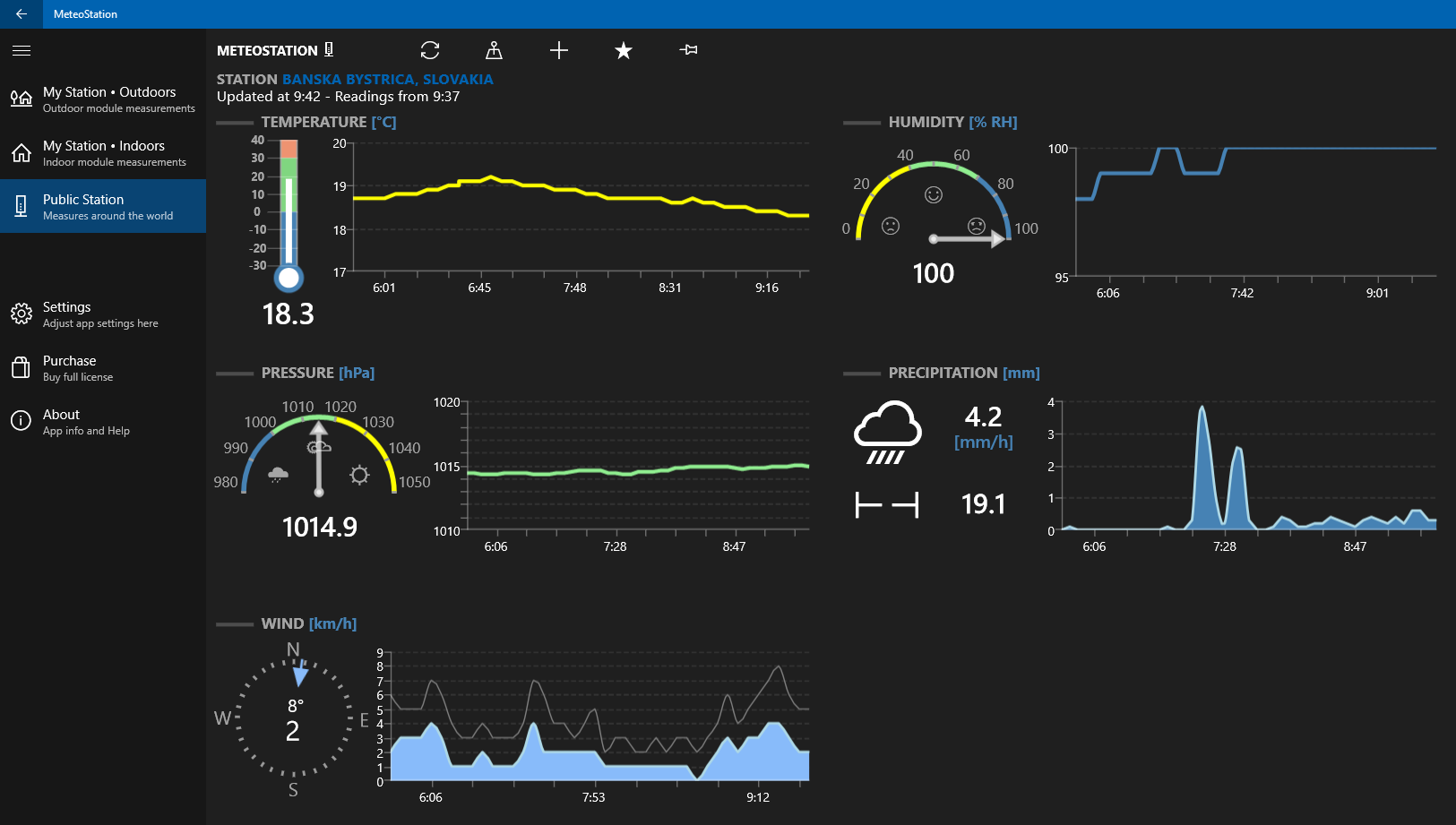 Now a new version 16.11.1 was released. What's new in this version:
• Support for multiple indoor modules. If the station is equipped with multiple indoor modules you can now see all readings. Switch indoor module by arrows on the page header. Or click the module name, or use left/right swipe gesture.
• Measurements from multiple indoor modules can be presented on the tile. Just choose "show on tile" for desired module – from the menu.
• Your own station's name and the name of the module is now displayed on page header. You can change these names e.g. on official NetAtmo web page under settings. (private station)
• Improved display in landscape mode on mobiles.
• User interface changes (improved page header, complete time info).
• Temperature is now shown on small live tile
• Changes concerning new NetAtmo API.
• Another improvements and bug-fixes.
If you want to see this application in your native language or improve current translation you can contact us by e-mail. All translators will get MeteoStation license for free. Currently we are looking for e.g. Russian translators. For more detailed information please visit our official web page. Get MeteoStation from the Windows Store [Trial version is available too.]