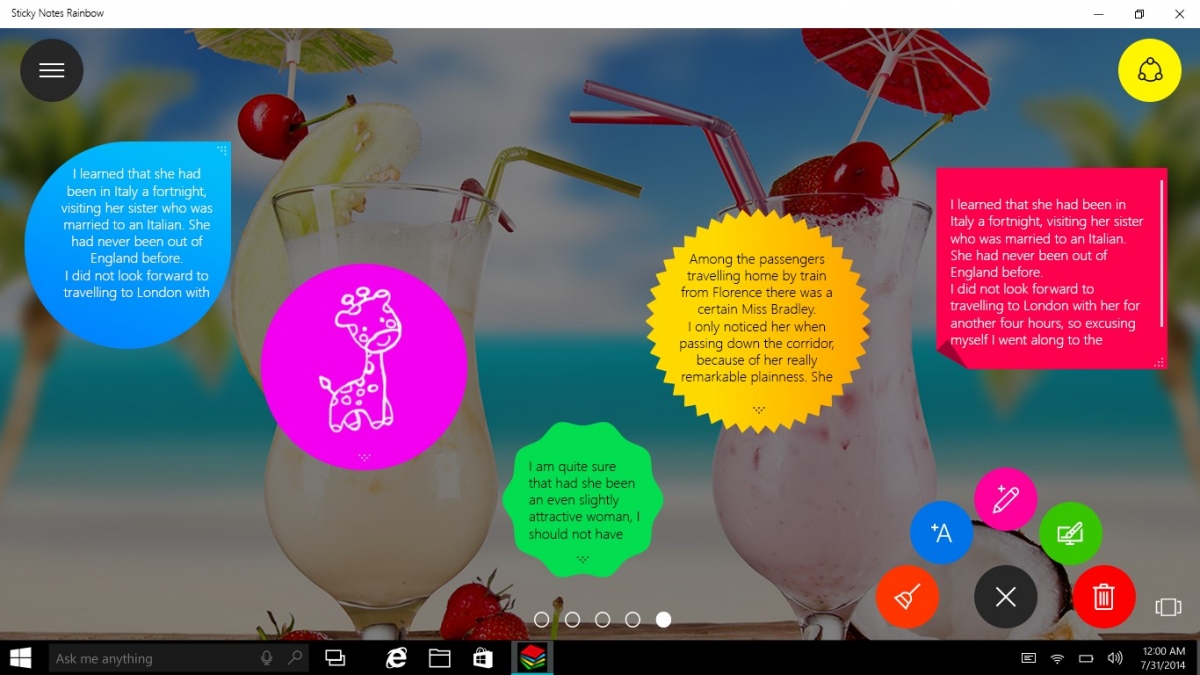 Sticky Notes Rainbow is a beautiful and useful app that will remind you of all the important things!
This app allows you create colorful stickers with text reminders or your drawings and pin them to the start menu of your device and on pages within the app.
You can add any text you want, such as a list of products for lunch, a reminder of tomorrow's meeting, wish a good day for a loved one or anything else! And stickers with drawings will help you to express your feelings even better!
Using Sticky Notes Rainbow you can change the color, size and shape of created stickers, and also choose any color for the added text or pencil for drawing. Moreover it contains the following features when working with the text: font selection, resize, bold text, and for stickers with drawings it gives the ability to choose the line thickness when you draw.
Also with Sticky Notes Rainbow you can share created stickers, move them through the start menu and pages in the app, immediately remove all notes, create additional desktops in the application and use Windows Hello feature to protect access to the app.
Get a lot of positive emotions! Create your first sticker in Sticky Notes Rainbow right now!
Get app from the Windows Store .