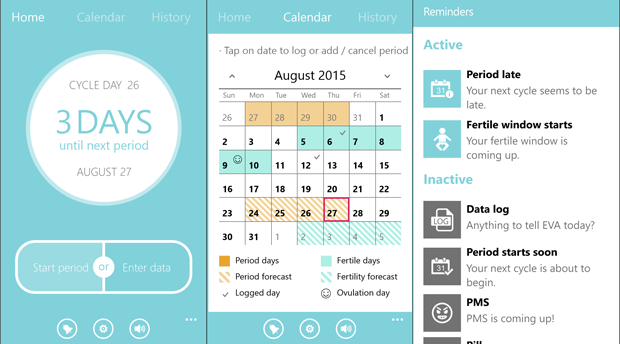 All women track their menstrual cycle. However, not all of them know this job does not have to be boring.
Meet EVA – the first talking period tracking bot, designed by a woman with the help of the latest scientific discoveries and one male coder. Apart from being a shiny Star Track-like talking AI construct, EVA can:
* Predict your future period
* Predict your future fertility window
* Save your cycle history
* Track symptoms – BBT temperature, mood, flow, fluids, spotting, pain
* Remind you to enter your period data in time
* Remind you to take your pill
* Alert you when your period or fertility window is approaching or late
* Provide you with moral support at the right time (this feature is under construction)
EVA version 1.0 is only available for Windows Phone. She speaks English and Russian. In case your phone's default language is different, you might need to load English voice to enable text-to-speech.
The app is free for a limited time. So hurry up and grab it here.