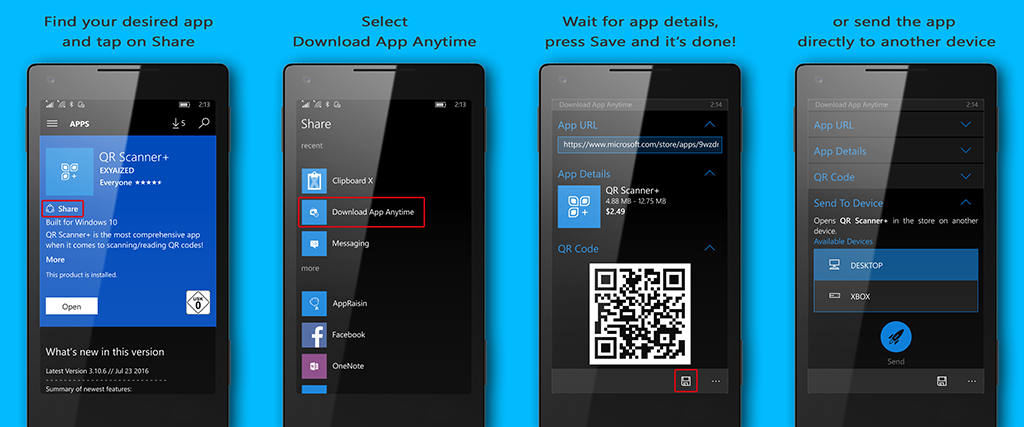 "Download App Later" is a handy tool to save apps for later download, just like an app wish list.
Imagine you're on the go, find a cool app in the Windows Store, but have no time to download it now, or you don't want to waste your data volume. As for me, I tried to remember these apps, but then forgot the name and finding it again in the store was really annoying.
Who remembers the good old times, when it was possible to send an app from windowsphone.com to the phone? Convenient browsing the Windows Phone Store on a big screen and installing the app with ease on the phone. That was really cool. So "Download App Later" brings back this feature as close as possible, and allows you to share apps across devices with a single click. The sent app is opened automatically on the target device in the Windows Store and just needs to be installed.
Some use cases where "Download App Later" is a neat solution:
download apps later, to save data volume while on the go
remember apps you want to purchase, but want to check some reviews first
share apps easily using the QR code (premium)
sending an app to another device, with a single click (Windows 10 Anniversary Update required / 1 shot free every 24 hours)
Gallery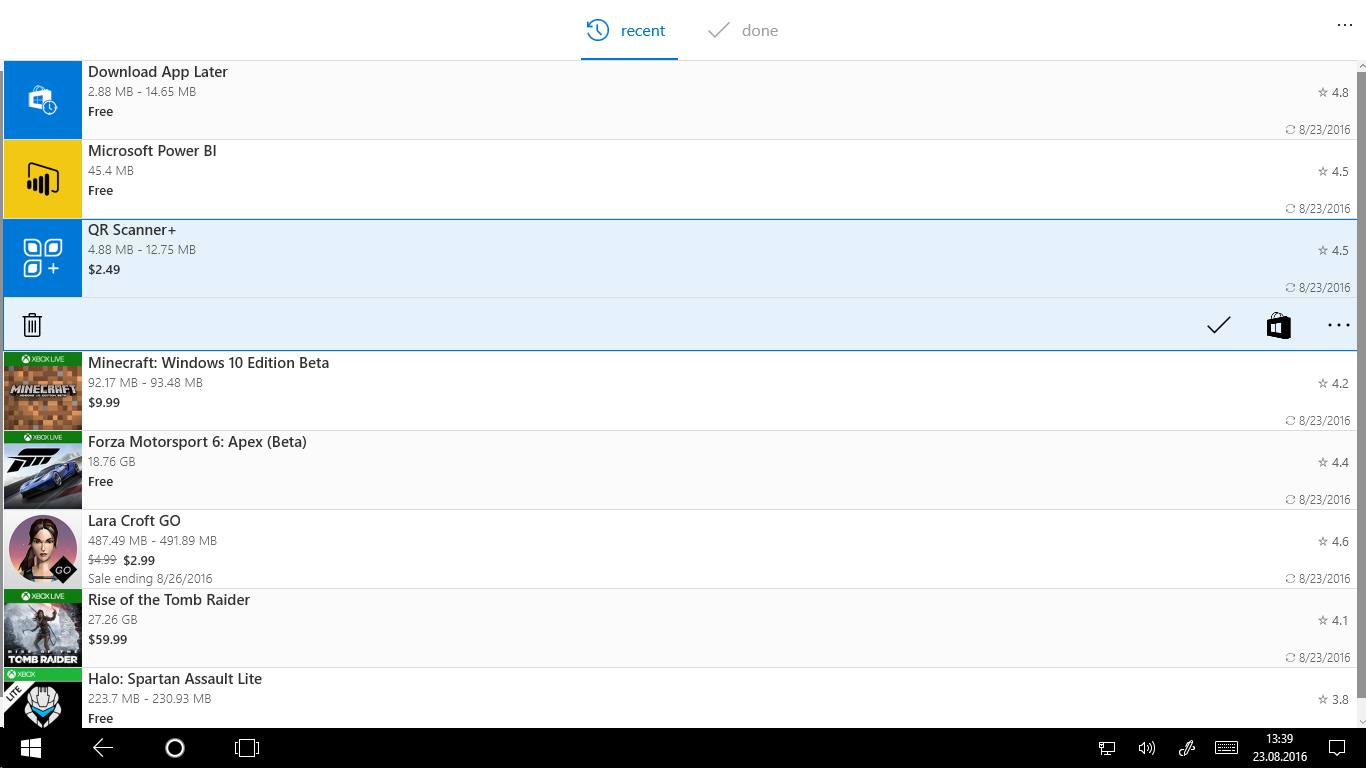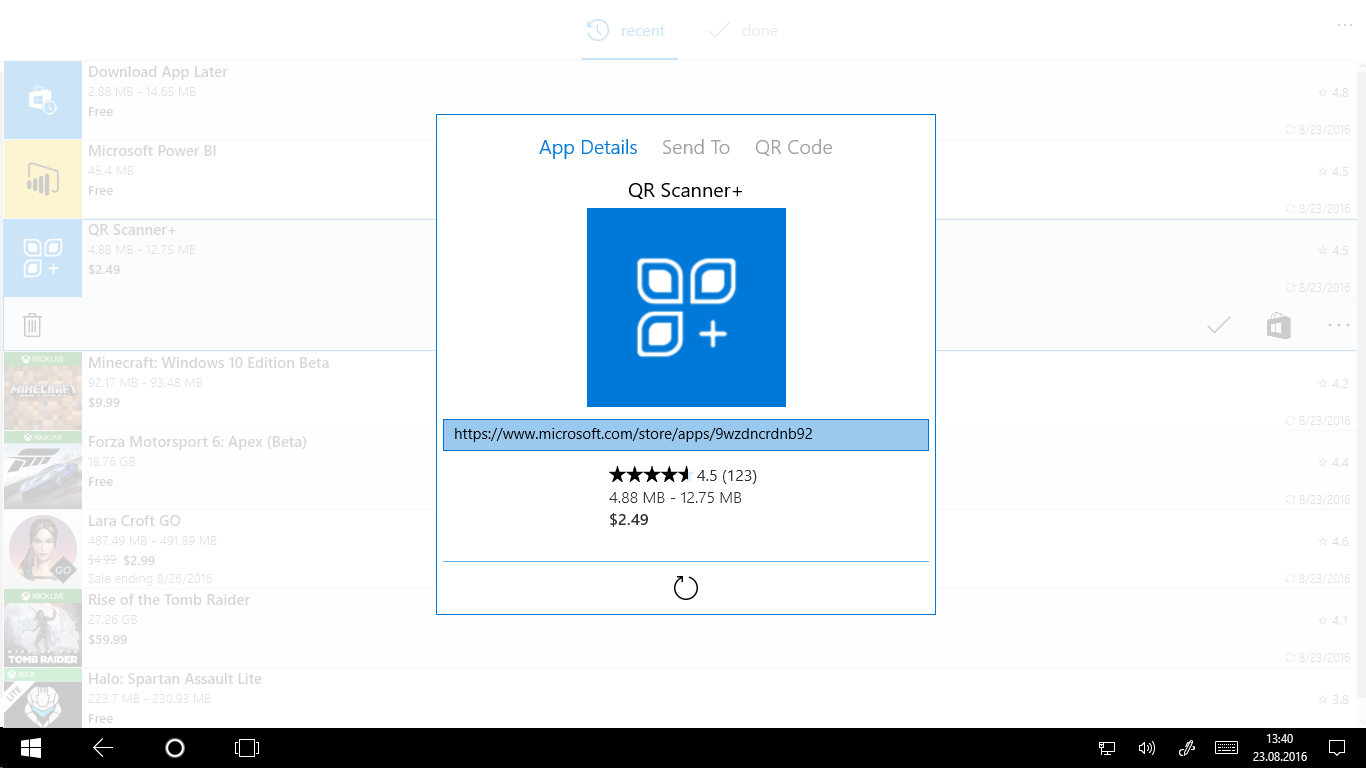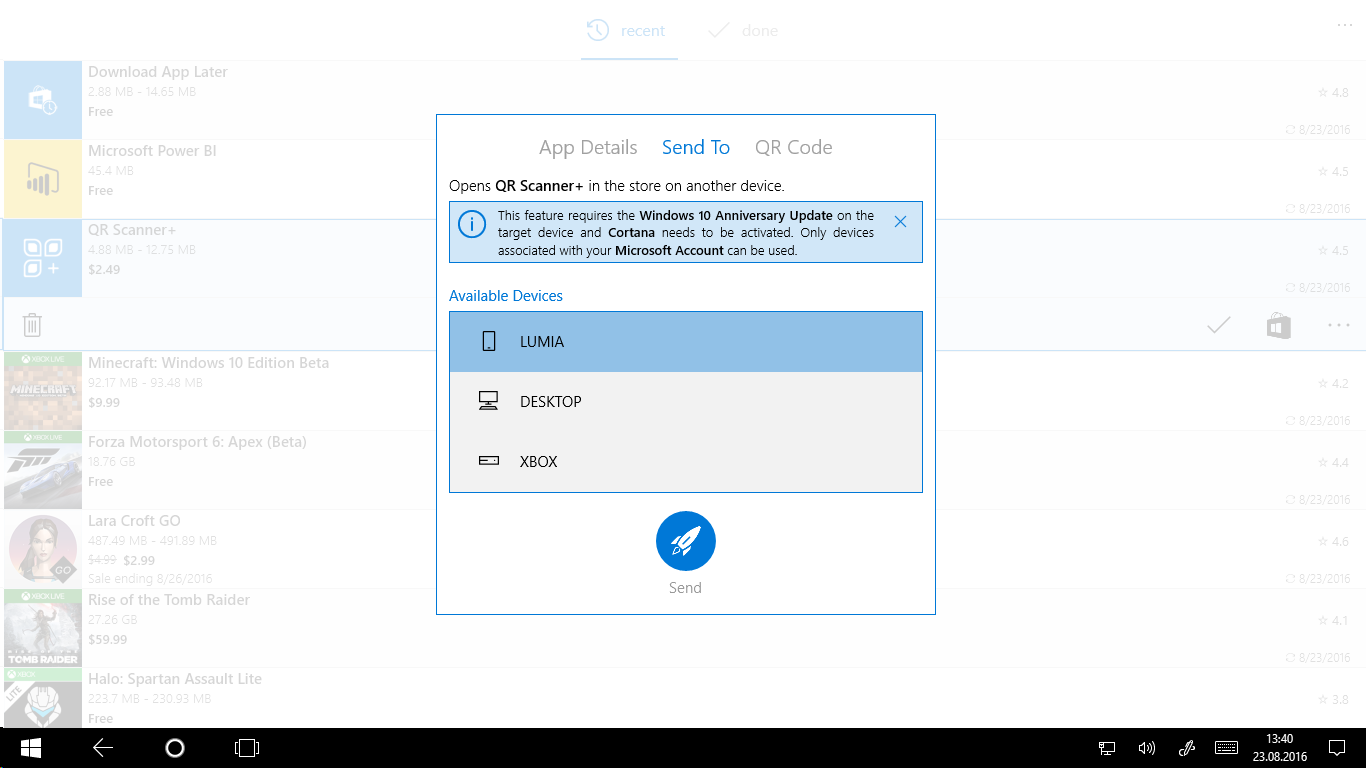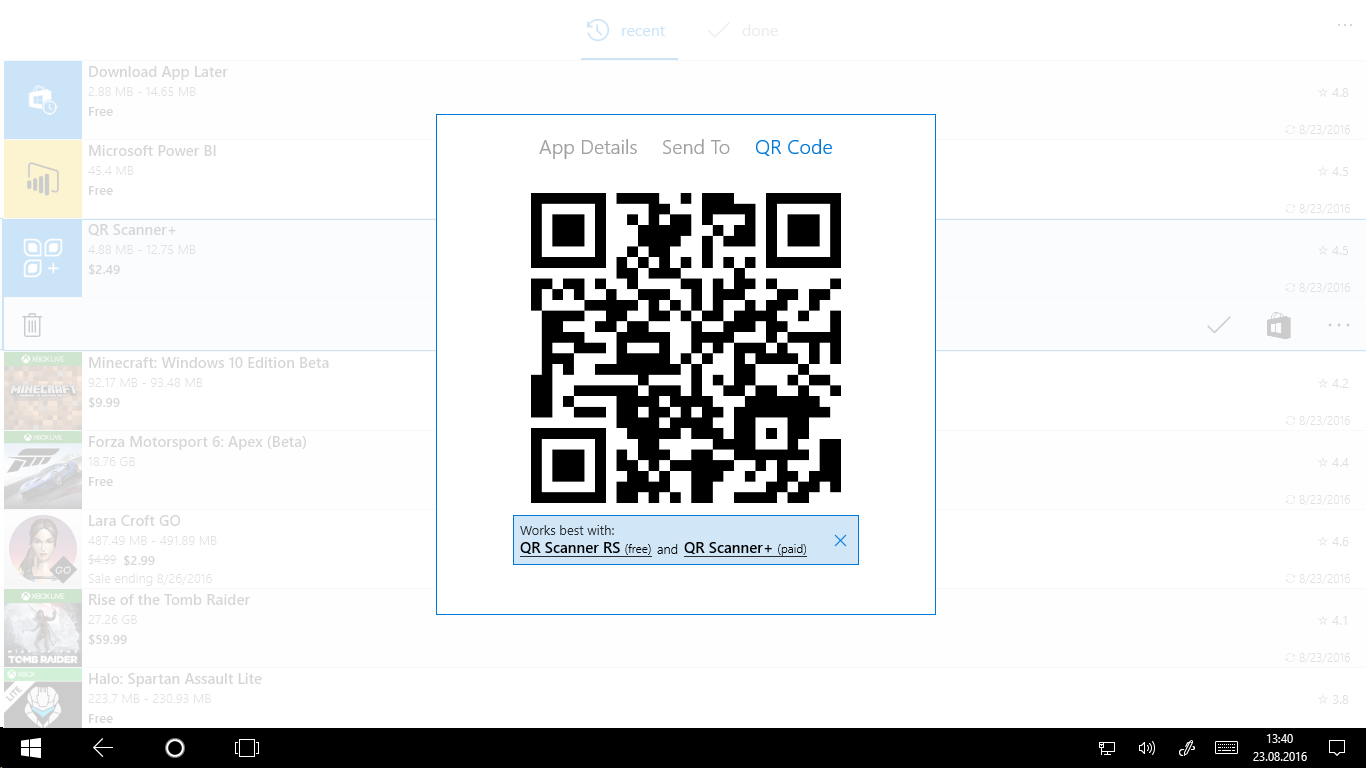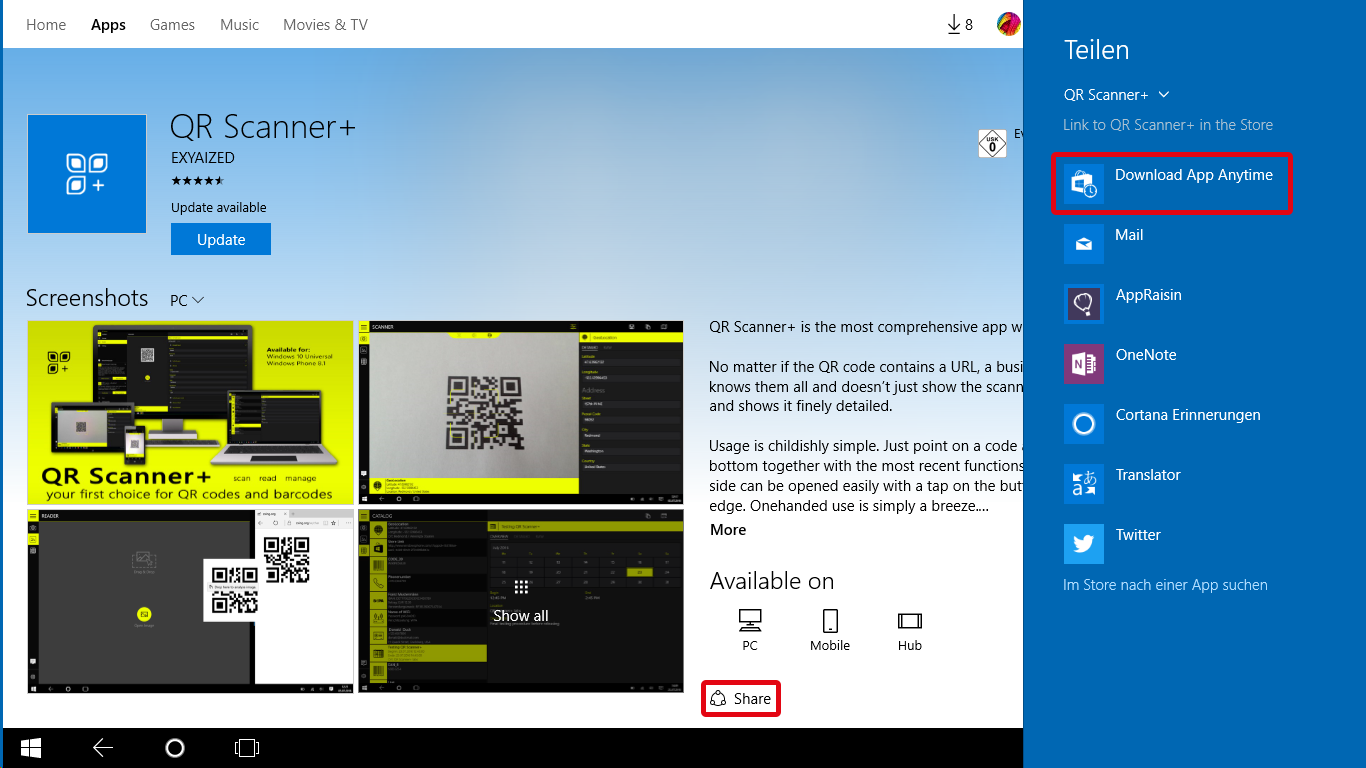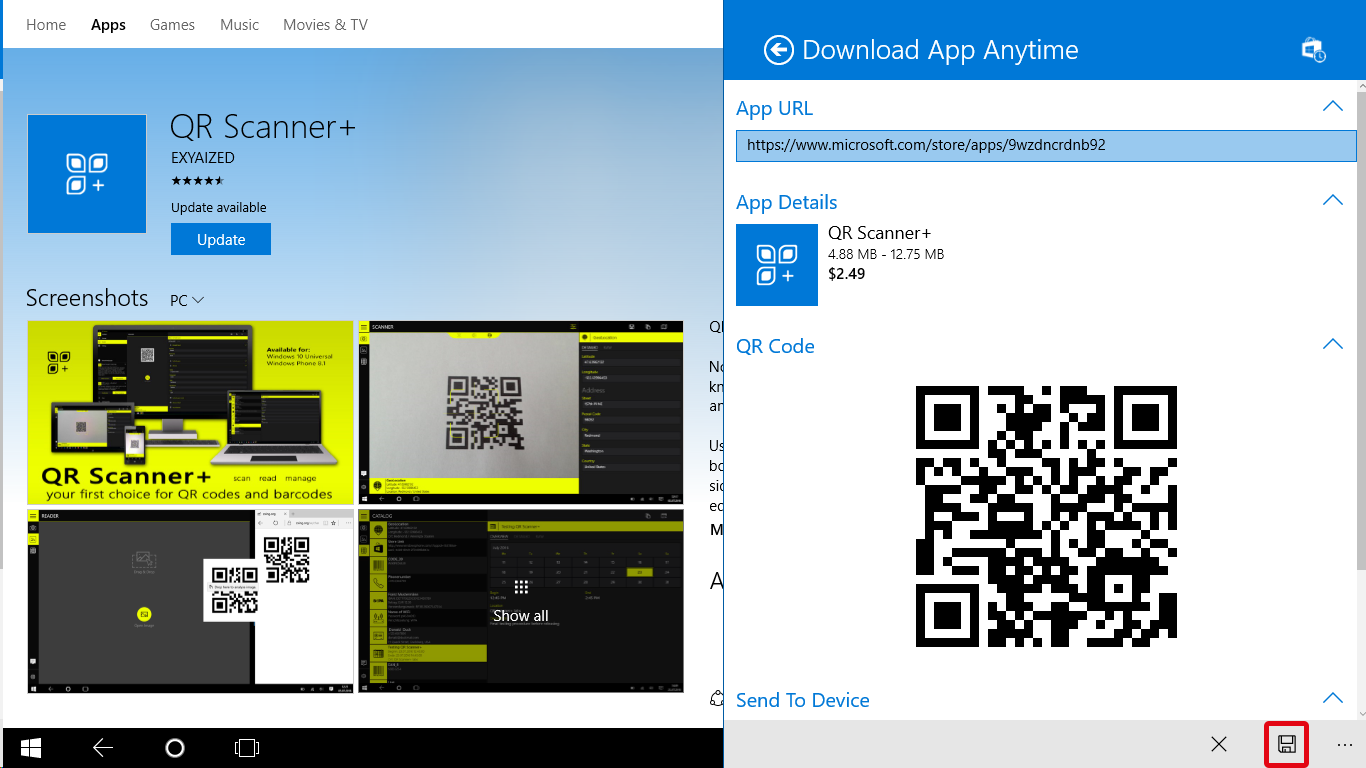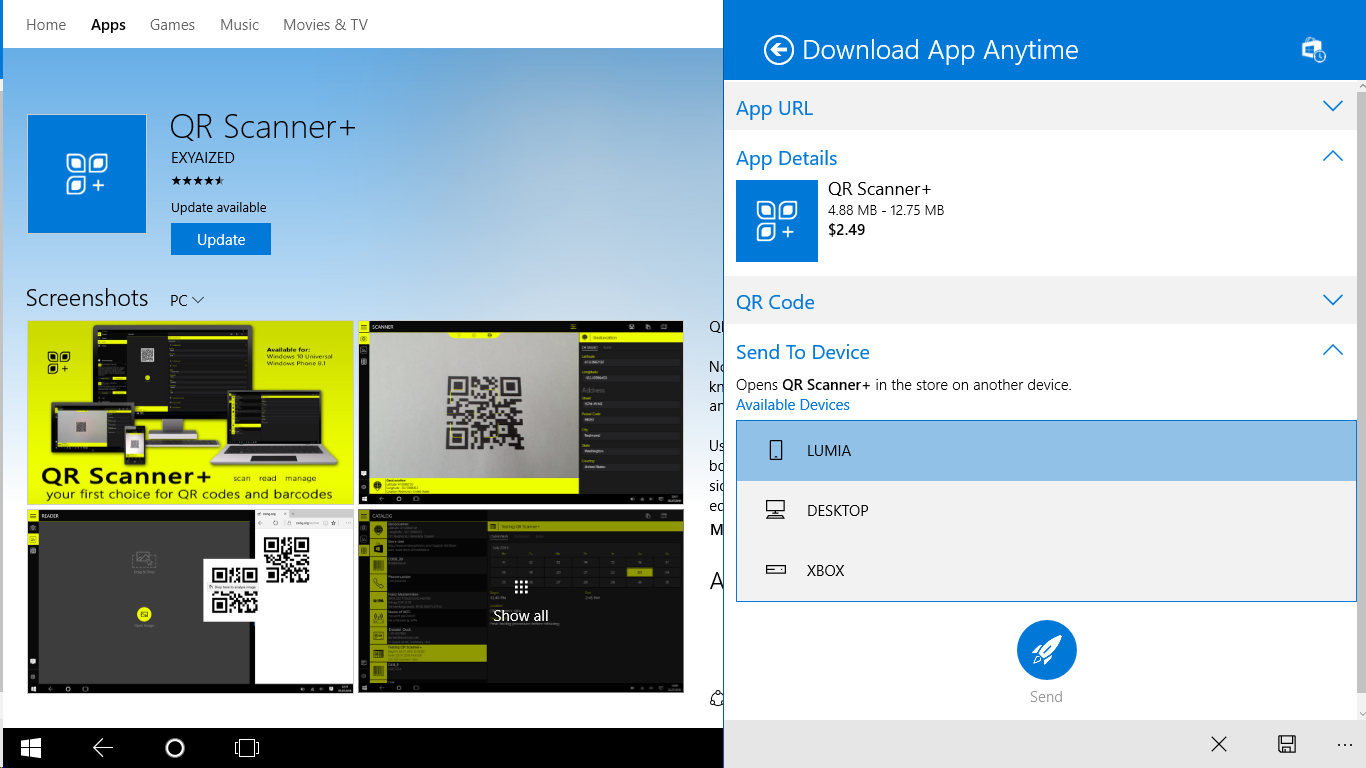 You may notice, that the name varies a bit. "Download App Anytime" will be the new name, which makes actually more sense.
"Download App Later" is available für Windows Phone 8.1 and Windows 10. Features are hidden if not supported by Windows version!