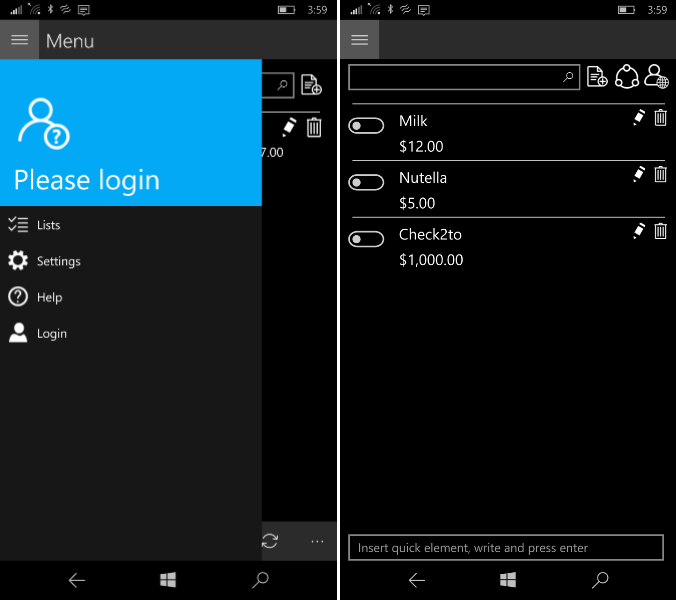 Check2do is an easy way to create your todo list, share with friends and sync on your devices.
Logging in with your account Facebook and you can immediately share your lists with all your friends who use Check2do and they can manage your own list by adding new things to do, or marking them as completed.
You can also create public lists that anyone can view via a dedicated web page, but you can also use as simple todo list without sharing info on the cloud.
The app is in development and more feature is coming in the next few weeks, so if you have any ideas or feature requests, please do not hesitate to contact me!
Check2do is totally free and isn't available for Android and Windows 10, the iOS version will be available soon.