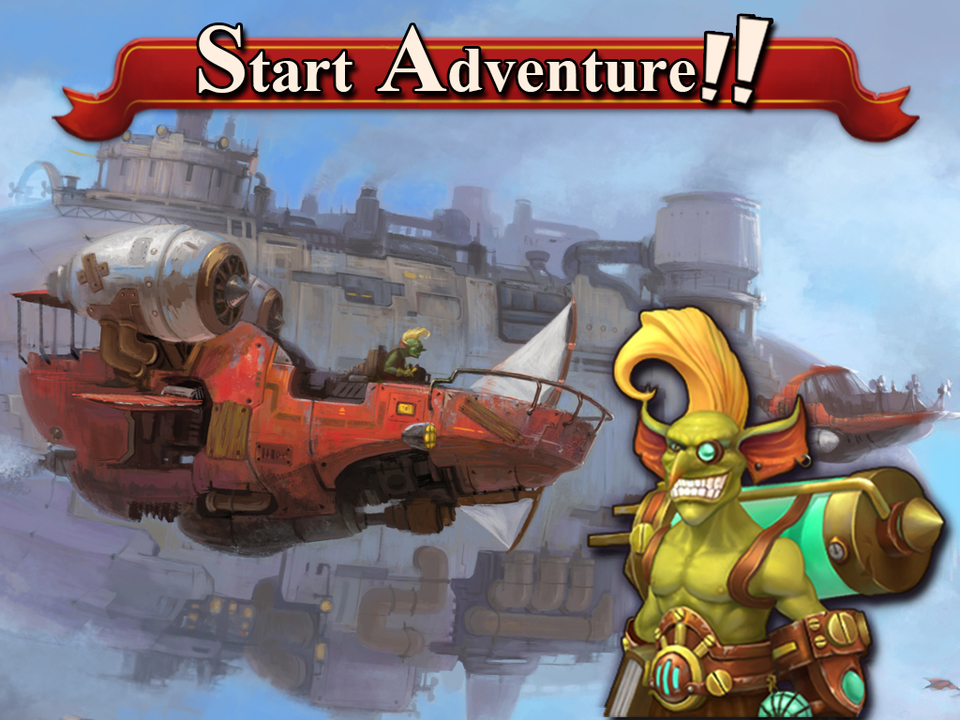 Back to the age of Steam & Magic, Honor Quest is now available in the Windows Phone store!
Honor Quest is an addictive real time strategy RPG game with steampunk elements full of steam & magic and published by SC Mobile. Unlike the traditional RPG game Honor Quest pay more attention to strategy. In Honor Quest, experience battles with the unique Active Time Battle system which will help our players keep the situation under control. This game is played with wisdom and skill so it will be more fun than traditional RPG games. In addition there are not only all kinds of heroes with unique skills in the game waiting to be called, but also magic potions which are very important props for the battle. In the game if players want to win a war and receive amazing rewards, they need to use the right strategies to build a heroic team, then upgrade their team to become unbeatable and form strategic battle formations to fight against enemies or monsters.
Due to a perfect social system our players have chance to interact with other players from around the world so that they can choose and invite their guild mates to join Guild Wars to terminate massive Guild Bosses.
A brand new version 1.1.1 is now released. In the version, we've added new map, new heroes, new monsters, new items and new equipment, hope you are ready! Furthermore, the Halloween is around the corner, we've specially designed wonderful events and new items for everyone, wish you have a great time in Honor Quest!
-New map: Aunecart Valley
A: In this new land, challenges you will be facing will be even more difficult, all monsters will be much more strong.
B: Heroes are now able to level up to 80 or higher, meanwhile, all equipment can be level 80 along with better attributes and more powerful magic.
-New Heroes:
A: 6 new heroes are now gettable. Don't underestimate them, much stronger than you expect. If possible, summon them to enforce your team.
B: New item: Exp Book. Consume Exp Books to level up your new heroes directly.
-Halloween Event
A: Newly added Pumpkin package, Halloween gift package and candy.
B: Participate the event to get valuable items and big amount of resource.
-Most of glitches in last Version have been fixed and some pages have been modified for better experience.
Side note: If you have any suggestions or even complaints, we'd like you to share with us on Facebook or in game tickets, we will be get back to you as soon as we can.
See the trailer of the game below.
Find it in the Windows Store here.