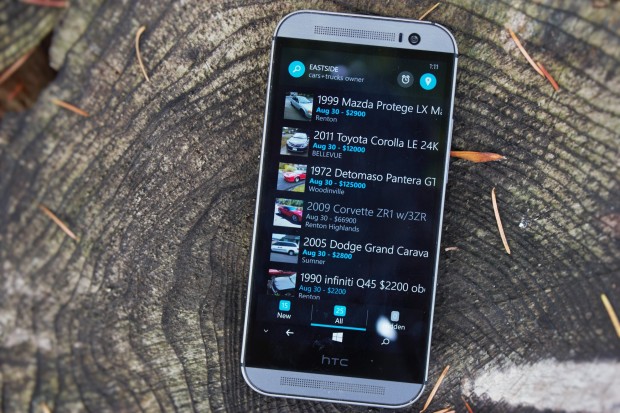 8list for craigslist provides the best craigslist browsing experience for Windows Phone users. No other app has such a powerful yet elegant UI, letting you browse craigslist like a pro. Watch the video embedded below to see 8list's features for yourself.
8list for craigslist - Overview
Some of 8list's features include…
Use all the search options (like drivetrain or number of bedrooms)
Tracks new/seen/read status
Write notes on posts
Hide posts you don't want to see again
Quickly search different locations
Create search alerts
Gallery
8list's interface is designed for performance and elegance. To hide a post from the search results, you simply swipe-to-hide (just like the new swipe-to-delete in Windows 10's email app). And when viewing posts, you can swipe between posts to switch to the next one. Want to change your search query? Swipe from the left to pull out the search pane. Want to change the city? Swipe from the right to pull out the location pane.
Other useful features like multiple favorites lists allow you to create separate lists for items. For example, you might be looking for a TV while also looking at pianos. With 8list, you can have separate favorites lists for both. And you can create search alerts with toast and live tile notifications, updating you every 30 minutes whether something new was posted. And when you're contacting people, you can jot down notes on the posting itself, so that next time you view the posting, you have all the information about the post right inside one simple interface.