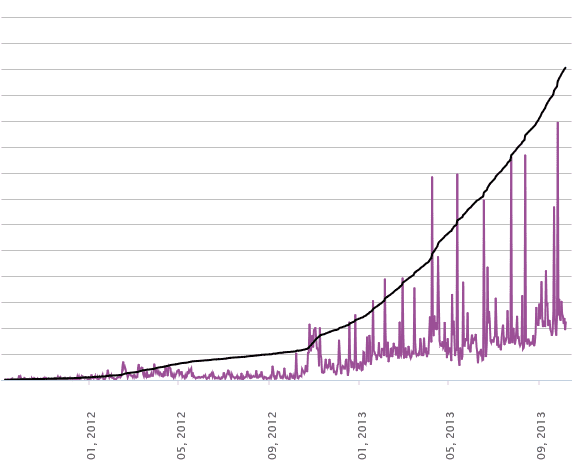 South Africa developer Matt Cavanagh from Roguecode who has a number of popular apps in the Windows Phone store, has posted on his blog that he sees clear signs of an uptick in Windows Phone usage in his home market.
He posted the above picture from his download data, filtered to just show South African users.
He notes it shows pretty clearly that downloads have consistently increased since the release of Windows Phone 8 there, and also anecdotally that he has heard from multiple sources that Windows Phone is growing quickly and outselling the iPhone in the subcontinent, likely due to good low-end handsets like the Nokia Lumia 620.
This has resulted in South Africa now making up a significant 6% of his downloads, despite his apps not specifically targeting the region.
Have our South African readers also noticed an uptick in Windows Phone adoption there? Let us know below.