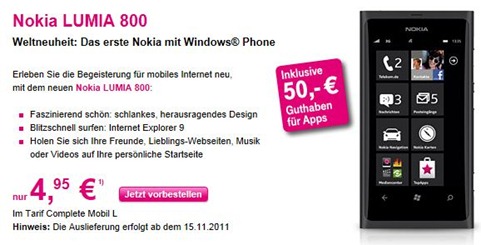 Deutsche Telekom is showing the release date of the Nokia Lumia 800 as 15.11.2011. There are lots of plans to choose from this network for buying Nokia Lumia 800. As in other Windows Phone devices under this network, you will have access to its exclusive apps such as Navigon, Topapps, etc..
You can find more details on it and pre-order it here.
Thanks Julian for the tip.