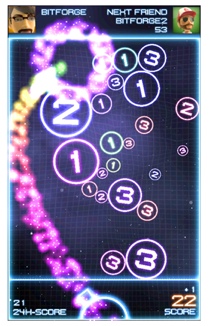 As part of the yesterday's announcement regarding upcoming Xbox LIVE features, Microsoft said 'Fast Async' as one of the feature that will enhance multiplayer gaming. Geekwire has got more details on it from Microsoft,
How will Fast Async work and how does it compare to the current approach for turn-by-turn gaming in WP7? Similar to turn-by-turn async gaming, Fast Async, coming this fall with the Mango update will expand on this experience by enabling Xbox LIVE games to manage game data and sessions in a faster and more flexible way. It will also provide a way for games to find players across screens, without having to wait and watch the matching happen, and will prompt players with clear messaging, when it's their turn to move.

Will Fast Async be implemented by default in all turn-by-turn games, via the OS, or will it only come in some turn-by-turn games, when developers implement it? Fast Async will only be included in Xbox LIVE titles if implemented by the game developer.
Hope we get more details on it from Microsoft also some games that take advantage if it.
Posted from WordPress for Windows Phone