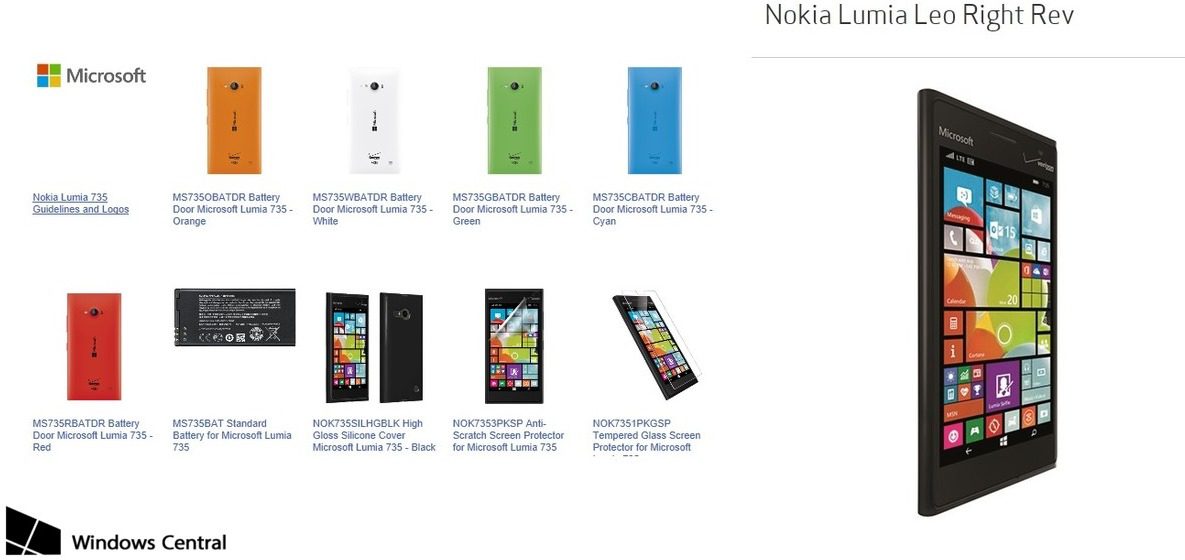 The WC has leaked some more details of the upcoming Verizon Lumia 735.
The best news is that the handset, which will become available online via Verizonwireless.com and Direct Fulfilment on June 18, 2015 will in fact come to All Channels (retail) on July 9, 2015.
The handset will be Black, but a range of removable covers will be offered, including White, Red,Orange, Green and classic Cyan and will retail for $192.00 commitment-free or $8/month for 24 months on EDGE.
The handset of course features a 4.7-inch 720p OLED display (1280 x 720), 1.2 GHz quad-core Snapdragon 400 processor and 1 GB of RAM, 8 GB of internal storage, with micro SD card support. It also has a 6.7 MP shooter with ZEISS optics and a f/1.9 aperture, LED flash and a front-facing HD 5 MP wide angle f/2.4 camera, with Qi wireless charging and support for Verizon's LTE.
The handset will ship with WP8.1 GDR2 and will have a Windows 10 Mobile upgrade later in the year.
Read our full review of the Lumia 735 GSM here.
Source