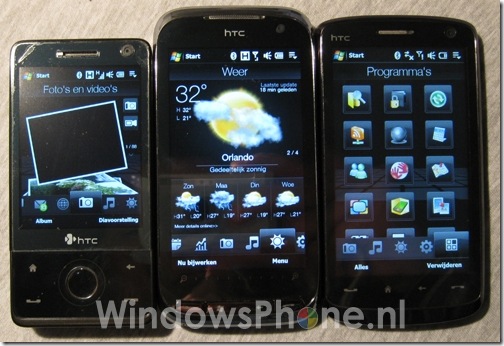 WindowsPhone.nl has published a detailed review of the upcoming HTC Touch Pro 2, and I think its safe to say they fell in love with the device.
They start by saying:
We said  in the first paragraph the HTC Touch Pro2 is beautiful, very beautiful. Better than the recently released Touch Diamond2, all mainly thanks to the nice chrome border which frames the entire front of the unit. The design in the distance even resembles than of the Nokia E71 and E66 (which many people compared it to when I showed them the Pro2).

"One of the best HTC ever" is also something I have heard it fall. Purely positive responses also, from everyone who handled by Pro2. And I agree too.

The phone in your hands reflects the build quality from front to back. The Pro2 feels solid, robust and durable all at once.
High praise indeed.
The review delves into every detail of the device, but one aspect which may interest our readers particularly is video performance and also TV out.  WindowsPhone.nl has done 2 YouTube videos demonstrating these elements.
Video Performance
TV Out
They conclude:
Pro2 for professionals
I will be honest: I rarely paste the predicate 'must have' or 'must buy' on a device, but the HTC Touch Pro2 deserves it.

The great keyboard, tilting the beautiful screen, speakerphone and outstanding multimedia performance already meet the bar.

Throw in the fun and fast-acting TouchFLO 3D interface and you have a next gen Touch Phone in your hands. And despite all the work that has been done to make it not work like Windows Mobile it is still Windows Mobile, so all those handy software (like TomTom Navigator 7 and Resco Explorer 2008) all just works.

Pro2 for professionals!
Read the full review (Google translation) here.