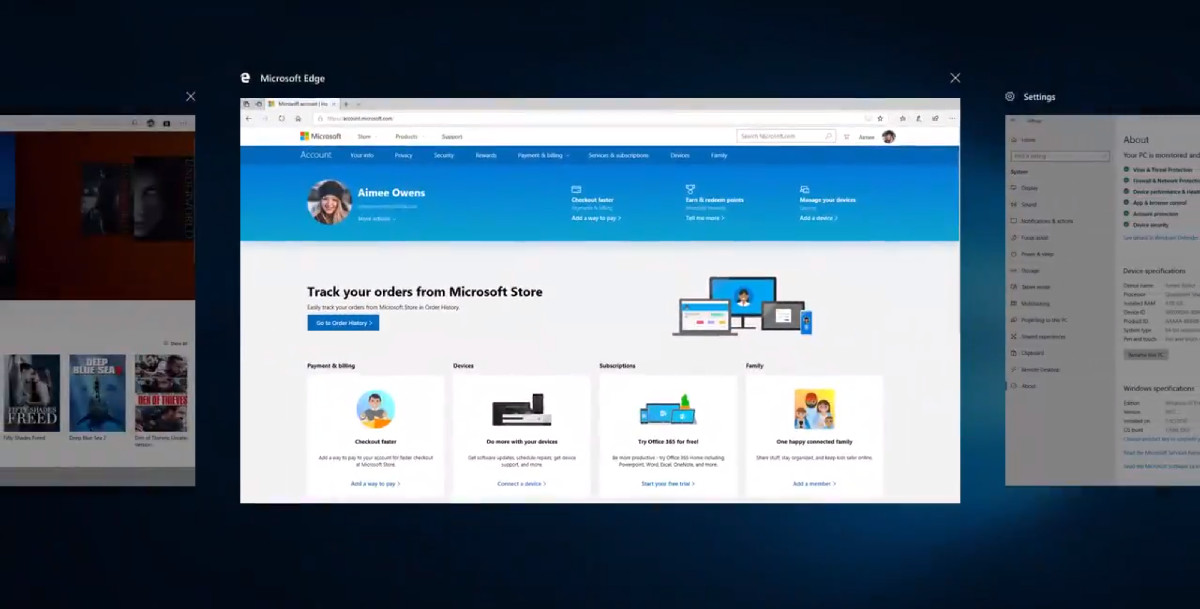 Tablet mode in Windows 10 has not seen much development over the years, while other operating systems have increasing adopted gestures to improve navigation and task switching.
This has inspired designer Michael West to create some concept videos showing off what adding some more gestures to Windows 10 Tablet mode would look like.
Specifically, Michael would like a swipe-up gesture to be used in tablet mode. At present this brings up the taskbar, but Michael envisions this bringing up a carousel-style task switcher.
Tablet mode needs a better way of multitasking—why not gestures. A swipe from the bottom shows you everything that's running, and you can swipe down on an app to close it (an already familiar gesture to tablet mode users). pic.twitter.com/cIzXdxox9L

— Michael West Design (@MikeWestDesign) May 11, 2018
Michael also envisions a second swipe up on the tasks switching screen to bring up the Timeline. Currently this is activated by swiping in from the left.
This is an early render, but Timeline can be accessed with a single swipe-up from the bottom of task switching. pic.twitter.com/yIvpJPXJjS

— Michael West Design (@MikeWestDesign) May 11, 2018
Bringing together the new task switching, the live tiles, and Timeline in a worked example of how you could get around in a gesture-driven tablet mode. pic.twitter.com/oNEY4lO6b5

— Michael West Design (@MikeWestDesign) May 12, 2018
With Microsoft's increasing focus on desktop productivity, we have not seen much innovation in tablet mode over the last few years. What do our readers think of these suggestions? Let us know below.