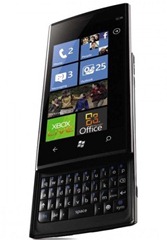 A post by an unhappy Dell Venue Pro owner on Dell's forum, complaining of a variety of issues, including the phone locking up, problems connecting to a secure WIFI network  and poor touch screen performance was met by a pretty reasonable offer to replace the unit by Lionel M, Chief Dell Blogger.
The problem however is that many Dell Venue Pro owners are complaining of the same issue, with the chief problem being that Dell has not yet released a firmware update in an attempt to fix the issues, and in the pretty heated thread many users were demanding a full recall.
One posted writes:
How fair is this? So all other dell venue pro users who have the exact same problem and have suffered the exact same amount of frustration for the same amount of time are not deserving of such attention? The rest of us can go jump, right?
The thread has since been sanitized, but I am sure the anger remains.
The post which started it all reads as follows:
I ordered my Dell Venue Pro directly from Dell and received it about Dec. 23, 2010.  I was switching from a Palm Treo Pro which was very good, but I like the idea of a larger screen, better integration with my desktop Windows, and faster programs.  There is a lot I like about the DVP, but as a business device it is unreliable.  First as a phone, just trying to answer it requires touching the answer button at least twice.  Email synchs most of the time.  But if I go into a location that has a secure WiFi connection, it won't sync at all.  I have tried turning off the WiFi, turning airplane mode on then off, but no luck.  Even after leaving the WiFi signal, most of the time I have to power off the phone a couple of times before it will again sync via the phone connection (T-Mobile).  My first 16GB DVP was replaced by Dell because it was locking up 5-10 times per day.  The replacement was no better.  I then followed the lead of others and voided my warranty and replaced the 16GB SD card with a new Sandisk 32 GB card and the lockups have nearly completely stopped (maybe once every 2-3 days).  I was looking forward to the high resolution camera but it is absolutely worthless.  My old Palm Treo Pro pictures were 10 times better or more (actually, a worthless picture is not even 10% as good as a clear, colourful, lower resolution picture).  I patiently waited for the promised updates and received both the Feb & Mar updates during the last two weeks, and except for the copy & paste, I see no improvement.  As a reliable business device it fails.  I have made the transition from Palm OS to Windows Phone 7 and would like not to transition back or to another OS, but I need something better.  Any suggestions?  Thanks.
Do our DVP readers recognize the issues? Let us know below.
Thanks efjay for the tip.