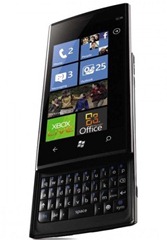 According to an XDA-Developer poster Dell support has promised the company will be pushing out a firmware update for the troubled Dell Venue Pro on the 18th May.
Dell had previously promised the handset, which has been plagued by issues especially related to WIFI and random crashes, would get a separate firmware update from the NoDo update, which has been pushed out already.
I have in fact been reviewing the Dell Venue Pro for Clove for the last 2 weeks and in the end had to pack it up after WIFI just stopped working, even after a hard reset.  For actual users who paid their hard-earned money for the handset I am sure the update can not come fast enough.
Update: Â Sean emailed us saying:
Regarding your article about the Dell Venue Pro firmware update, I reached out to Lionel Menchacha, the chief blogger at Dell who I've been in contact with since my Venue Pro started giving me problems back in December.

This is what he said when I asked him to verify the 5/18 date:

No… honestly, I don't have an ETA on the Dell update. 7392 has to go out first. From what I understand, it is just starting to roll out. See last section. Windows Team Blog