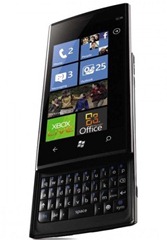 Over at MobilityDigest they have picked up the procedure for getting into the diagnostic menu for the Dell Venue Pro (dial ##634# and hit "call") and there are hidden a number of utilities, including a registry editor and most interestingly a feature to fix the radio frequency support of the smartphone.
The utility lists 4 GSM bands and 5 HSDPA bands (850, 900, 1700, 1900, and 2000), which suggests the radio may support it, allowing Dell to make one phone and easily deploy any handset worldwide.
Unfortunately MobilityDigest was not able to test it, as their handset was locked to T-Mobile, but I am sure a more adventurous reader will be able to confirm or deny this interesting feature.
Read more at Mobility Digest here.