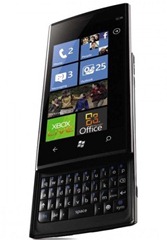 Dell has responded to growing complaints about the Dell Venue Pro.  The handset appears to be the focus of much that has been going wrong with Windows Phone 7 recently, with complaints about poor battery life, camera performance,  WIFI issues and worse of all, extreme shortages of the handset itself to purchase.
On its blog Dell promised to ramp up production of the handset, so they could "launch… on a bigger scale".
They also promised to look into recently reported issues about the headphone jack and camera settings not being saved, and finally clarified that the microSD card is not meant to be removable, as clearly indicated by the lack of an eject mechanism for the concealed slot.
Read the full post at Dell here.
Via Engadget.com