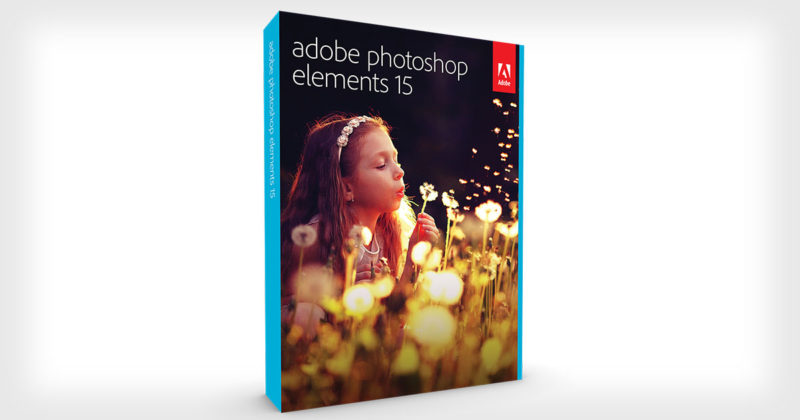 You can now save nearly 1/3 off the price of Adobe Photoshop Elements 15 app from the Windows Store for Windows 10 PCs. Adobe Photoshop Elements 15 allows you to easily organise, edit, create and share all your photos. You can make one-click fixes or use Guided Edits for help along the way. It allows you to add artistic effects, creates collages, slideshows, cards and more.
[gallerify title="Adobe Photoshop Elements"]
[/gallerify]
Features:
Search is a cinch — Find the exact photos you're looking for by searching on a combination of things, including people, places, events, and other favourite subjects. The Organizer is now touch-friendly
Find photos faster with Smart Tags — Photoshop Elements suggests tags for your photos based on subjects like sunsets, birthdays, cats, dogs, and more.
Touch your way to great pics — The Organizer and Quick Edit mode are now touch-friendly, so you can tap and swipe to do all your finding, sorting, and quick photo enhancements.
Turn frowns upside down — Transform frowns into smiles, adjust squinting eyes, and make other quick tweaks.
Picture incredible text — Turn a photo into cool visual text and then add an embossed look and drop shadows to really make it pop. Great for collages, scrapbook pages, cards, signs, and more.
Create a collage of effects — Get artistic by adding multiple effects to a single photo.
Photo painting — Paint an effect over your subject and then add textures and colour themes to create a unique work of art — perfect for sharing on social media or as a printed keepsake.
Pump up the action — Add a motion blur behind your subject to create a dramatic speed-pan action shot.
Truly custom frames — Create your own frames to complement favourite photos, add polish to your scrapbook pages, or share with others.
Have more fun with filters — Now it's even easier to choose the best filter for your photo and fine-tune the details.
Fix photos by the batch — Edit a batch of photos at one time.
Easier social sharing — Now, sharing to Facebook and YouTube feels just like being on those sites, so it's faster and easier than ever.
The right tutorials, right away — Get the help you need — even if you don't know exactly how to describe it — right from eLive within Photoshop Elements.
You can buy it for $69.99 from the Windows Store, down from its usual $99.99 price, using the link below. The deal is also available in other markets with a similar discount and expires at the end of July.