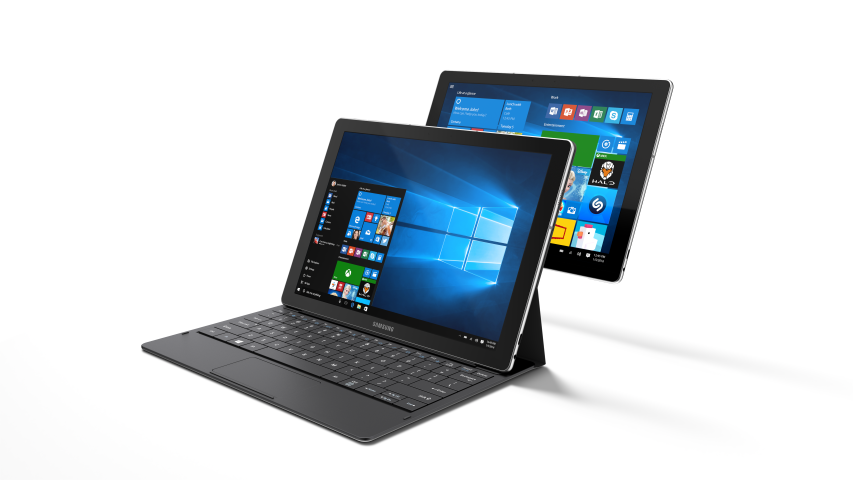 Samsung Galaxy TabPro S is now available for $699 (Reg. $899.99) from BestBuy as a limited time offer.
Featuring a full-sized keyboard and intuitive touchpad, Galaxy TabPro S lets you navigate websites and type documents effortlessly. A Super AMOLED display delivers crisp visuals for viewing videos or gaming, and the Windows 10 OS gives the Samsung Galaxy TabPro S enhanced productivity for work or play.
Samsung, Intel and Microsoft teams spent countless hours collaborating and refining the user experience for the Galaxy TabPro S with the goal to deliver an entirely new experience and build a wonderful Windows 10 device that was not only powerful in computing capability, but also beautiful in design with the upmost functionality for mobile productivity.
12″ widescreen with 2160 x 1440 resolution

High pixel density and stunning detail make this screen ideal for Web browsing, studying, reading and streaming HD content.

128GB internal storage

Store your software, apps, music, movies, photos and more.

Dual-core processor

Delivers responsive performance, smooth-streaming video and fast access to the Web and e-mail.

Dual cameras for photos and face-to-face chat

5MP rear camera and 5MP front camera with auto focus and CMOS sensor.
Find the deal here from BestBuy.