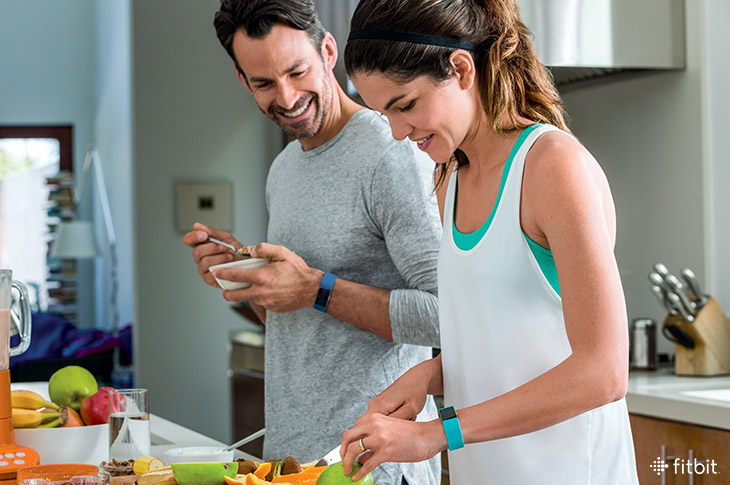 Yesterday, we reported about the new Fitbit Charge 2, the successor to one of the most popular fitness bands Charge and Charge HR. They also announced Flex 2, the successor to their cheapest fitness band. Charge 2 and Flex 2 will be available next month for $150 and $100 respectively. But now, Amazon is taking pre-orders for these devices at huge discount. You can now get Fitbit Charge 2 for just $114.59 and Fitbit Flex 2 for $81.32. Pre-order it from Amazon using the below links,
The new Fitbit Charge 2 automatically captures all-day activity, including steps, distance, heart rate, floors climbed, hourly activity, active minutes, automatic sleep tracking and calories burned. It includes Reminders to Move, a new feature that displays friendly messages and give you a small vibration that encourages you to stay active throughout the day. Hardware wise, Charge 2 comes with a large easy-to-read tap-sensitive display which is four times larger than the original Fitbit Charge HR. And it offers long battery life up to 5 days.  Charge 2 comes with quick-release feature just like Apple Watch and Fitbit Alta that makes it easy to instantly swap between bands.
Fitbit Flex 2 is now the first-ever swim-proof, swim-tracking wearable device from Fitbit. Fitbit Flex 2 features an an ultra-slim, minimalist design (it's 30% smaller than the original Flex). The minimalist display uses color-coded LED lights to highlight activity progress, and can even keep you connected with call and text alerts when your phone is nearby. It will be available in a seven colors—black, blush pink, gray, lavender, magenta, navy and yellow.
Charge 2 and the new Flex will be supported for connecting with Windows device through Fitbit Windows app.