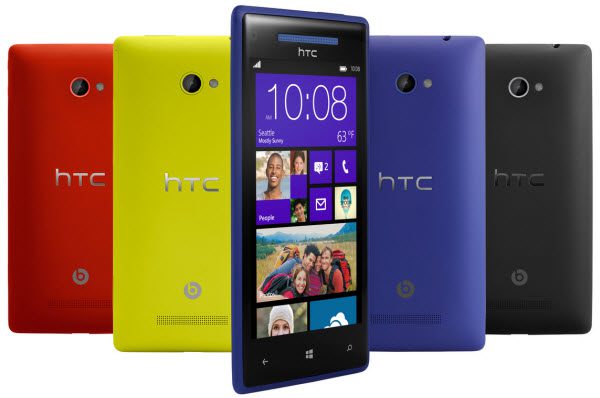 Windows Phone 8X running Windows Phone 8 device is now available starting $29.99 on contract in US.
Fry retail store is offering the HTC 8X for $49 with a new two-year contract. You can buy the device for $549 without contract too. The offer will be available through Jan-17th.
Windows Phone 8X by HTC with 4G LTE for Verizon Wireless is now available for just $29.99 from Dell on 2 year contract.
California Blue and Flame Red versions of Verizon HTC 8X are both available at LetsTalk for just $53.99 after coupon code TALK4TEN.