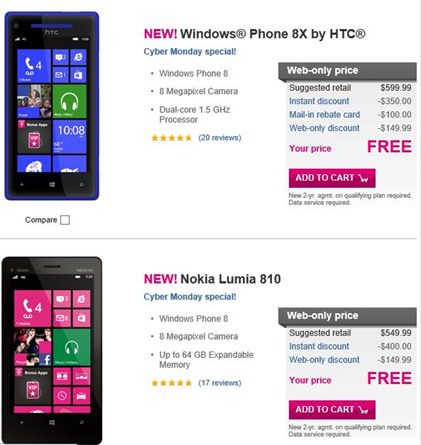 Windows Phone 8X by HTC and Nokia Lumia 810 are available for free on contract from T-Mobile as part of their Cyber Monday deals. Both these devices will feature the following,
Windows Phone 8
8 Megapixel Camera
Dual-core 1.5 GHz Processor
While HTC 8X has its premium feeling, Nokia Lumia 810 has got the ability to expand storage and access to exclusive Nokia apps. Which one is your favourite? Take your call and  check it out here.