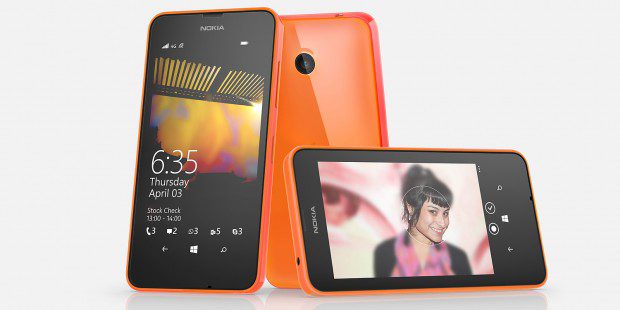 Microsoft Store is now taking pre-orders for Nokia Lumia 635 on AT&T and already started selling T-Mobile version. The device will cost $99 on AT&T without contract and $129 on T-Mobile without any contract.
If you visit any of the Microsoft Retail stores in the US, you can now take advantage of the following offers for T-Mobile Lumia 635,
Buy a Nokia Lumia 635 and get a Case* and Portable Charger for $50
Buy a Nokia Lumia 635 and get a Case* and Microsoft Complete for $50
Find the Microsoft Store listings below,
No Contract Nokia Lumia 635 for AT&T – $99
No Contract Nokia Lumia 635 for T-Mobile – $129
Find details about the deal after the break.
Nokia Lumia 635 Case/Shell:
Variety is the spice of life. The Lumia 635 embraces this with several electrifying phone shell colors for you to pick from. Now you can switch things up whenever you want. Oh, and trying on a new shade is, well, a snap.
DC-19 portable charger:
Running low? Fill your battery to the brim with a blast from Nokia's DC-19 portable charger. Just plug your phone or any device with a micro-USB port into the DC-19, and charge away while you chat, surf the web, or listen to music. And you'll always know what's left in your charger's tank with the LED energy indicators.
Microsoft Complete:
Get two to three years of full protection and premium support for your phone, PC, Surface, tablet, or Xbox— it's everything you could want in one membership.
Source: Microsoft