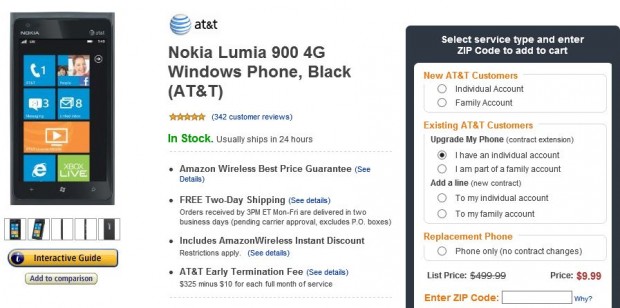 Last month we reported that Nokia Lumia 900 is available from Amazon Wireless starting from $19.99. Amazon has now further reduced the price to just $9.99 for users who are upgrading their contract on AT&T. Also if you want to add a new line to your existing AT&T account or create a new account, you can get the device for $39.99 down from $49.99. And if you want to buy the device without any contract, it now costs $449.99 down from $499.99.
Find the listing of the device here at Amazon.
Thanks to Naveen for the heads up.