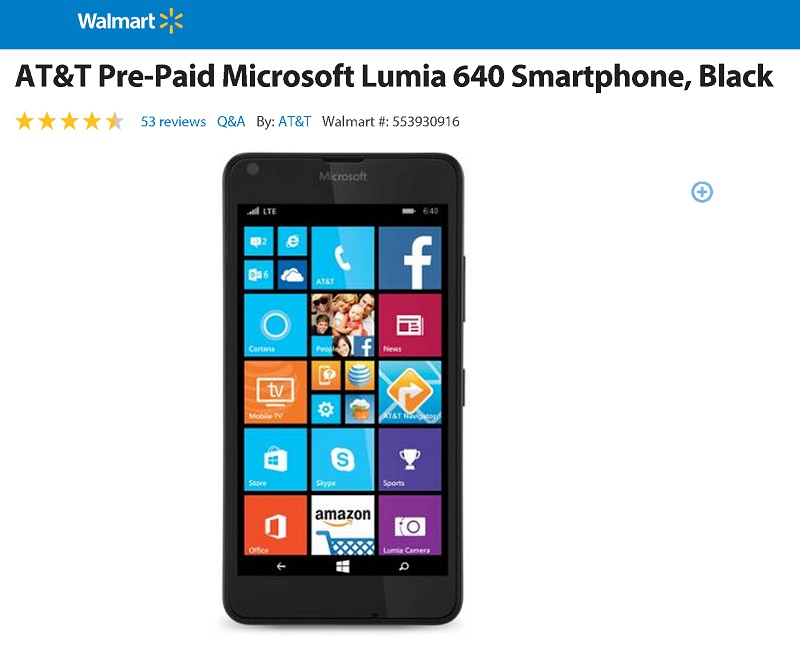 The Lumia 640 is one of the best Windows Phones Microsoft ever produced, with a great design, powerful Snapdragon 400 processor and great battery life.
If you are in USA, close to a Walmart, the company is now selling the Lumia 640 for only $30, for store pick-up only.
The handset is locked to AT&T, but can usually be unlocked via AT&T's device unlock page.
Grab it while it lasts at Walmart here.