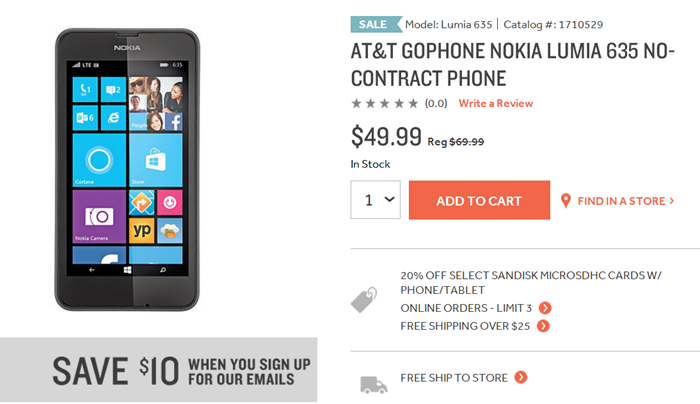 If a Nokia Lumia 520 for $19.99 was too 2013 for you, Radioshack is offering a somewhat more updated Windows Phone for not much more.
Available online, Radioshack is offering the Nokia Lumia 635 for $49.99, $20 off its regular price, and for simply giving your email address they will knock of an other $10, plus free shipping, bringing it to an astounding $39.99 all in.
Grab the Pay A You Go device commitment-free from Radioshack here.
Via DealNews.com