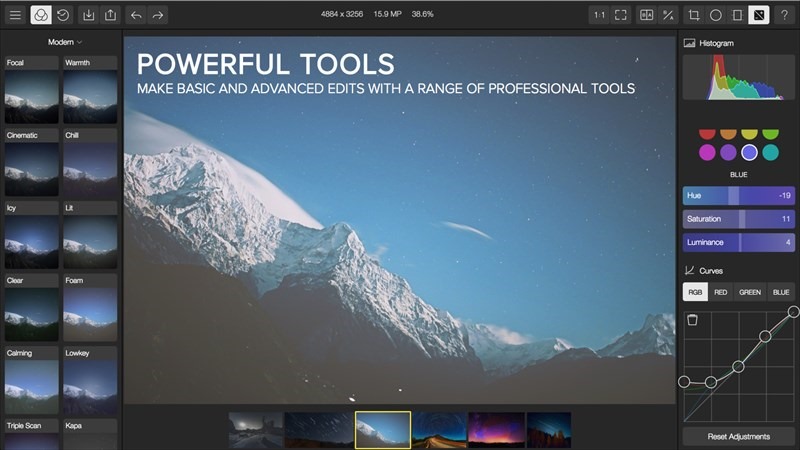 One of the more expensive apps to grace the Windows Store has just seen a big discount, but only for the next few days.
Polarr is a pro-level photo editor which offers high-precision light and colour tools, advanced clarity and dehaze settings, the ability to create and save your own filters and much, much more.
It is designed for mouse and touch and features proprietary controller-inspired design for speed and precision, interactive in-app guide to photo editing, and expandable and collapsible workspace, a responsive and adjustable user interface to fit your screen and a hand-crafted collection of over 50 preset filters for quick edits.
The app is normally $19.99, but for the next 6 days, Polarr is offering their photo editor at the special discounted price of $0.99!
Polarr features include:
Import multiple and exports in batch
Color: temperature, tint, contrast
Light: exposure, highlights and shadows
Detail: clarity, sharpen, denoise, diffuse and dehaze
Optics: distortions, vignette, fringing
Advanced HSL and RGB Curve tools
Filter blending and mixing tools
Highlights/shadows toning tools
Multiple local adjustments areas
Circular and gradient filters
Powerful cropping and aspect control
Create custom filters based on history
Export photo at different settings
Persistent edit history tracking
Infinite undo and redo
Keyboard shortcuts
Watermarks tool
See screen shots of the app below:
Gallery : Polarr screen shots
Find the app in the Windows Store here.