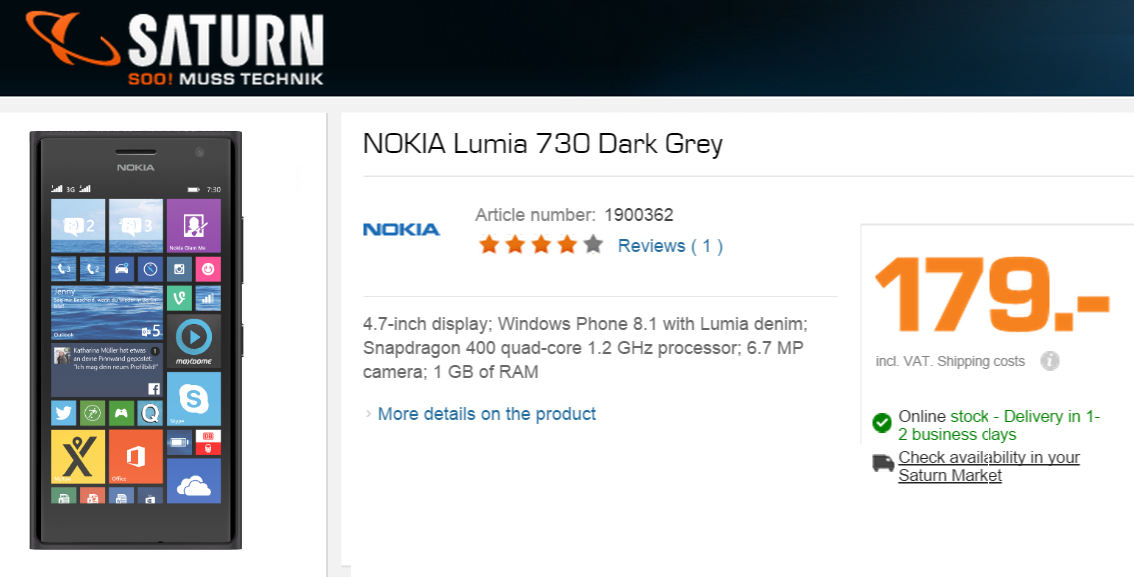 German retailer Saturn has continued their Super Sunday promotion, and are today selling the Nokia Lumia 730 for only 179 Euro, 100 Euro down from the usual 279 Euro recommended retail price.
Potential buyers should note that, unlike the Lumia 735, the Nokia Lumia 730 does not have LTE or wireless charging.
It does however retain the great HD screen, 5 megapixel front and 6.7 megapixel rear camera, good performance from its Snapdragon 400 processor and great slim design.
Find the handsets at Saturn here.
Via WindowsUnited.de, thanks Maurice for the tip.