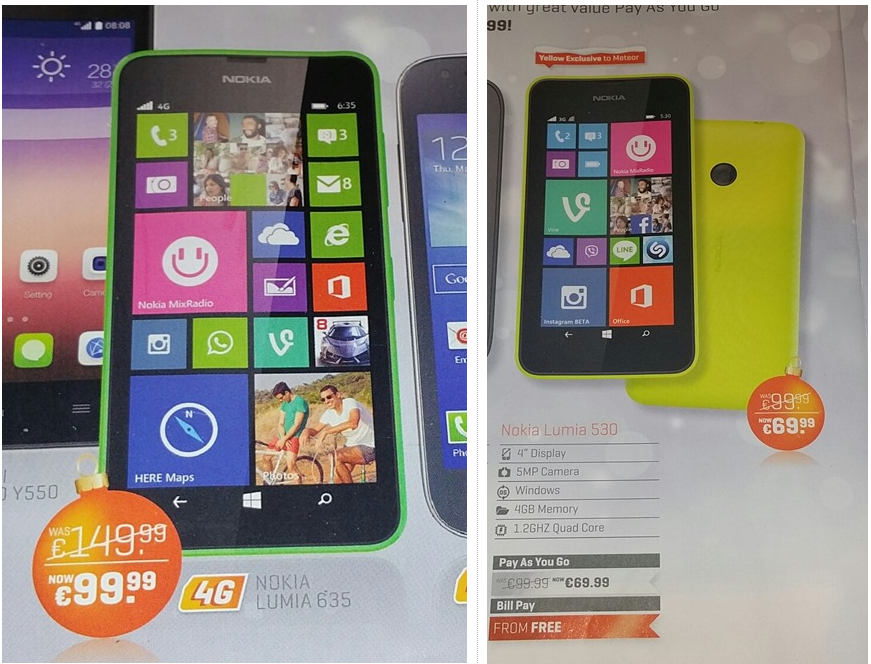 NokiaNewsIreland reports that it is now even easier to buy a Windows Phone in Ireland, with the Nokia Lumia 635 getting a big discount, and the Yellow Nokia Lumia 530 now being available.
Carrier Meteor is now selling the Nokia Lumia 635 for only 99 Euro, 50 Euro down from the earlier asking price. The same carrier is also selling the Nokia Lumia 530, exclusively in Yellow, for only 69.99 Euro.
Take advantage of these great deals at the links included.
See our full review of the Nokia Lumia 630/5 here and Nokia Lumia 530 here.