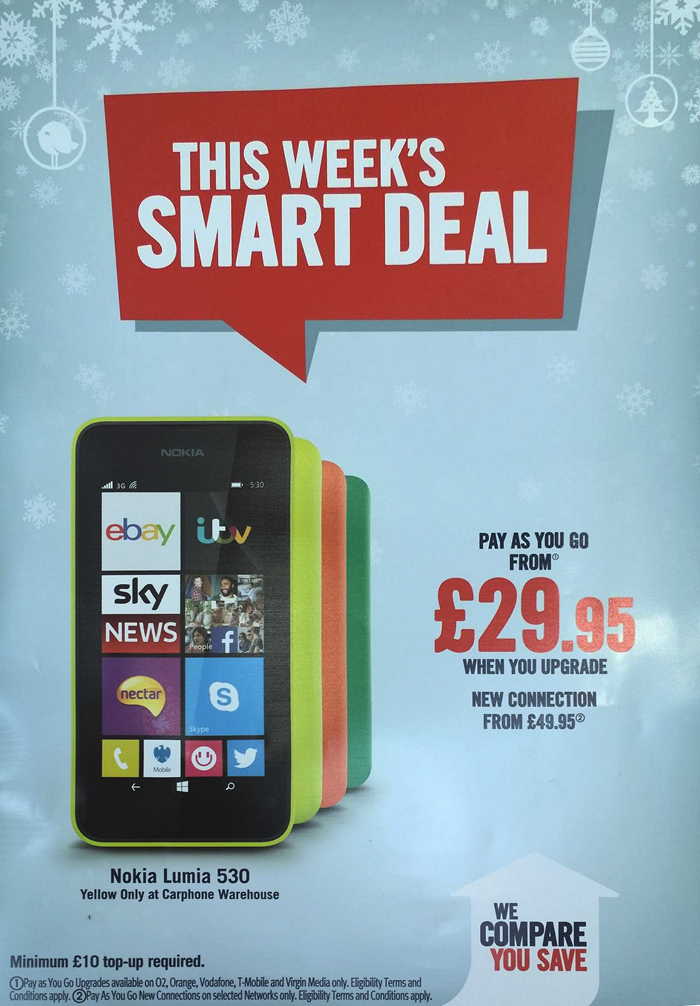 Nokia's most affordable Windows Phone is hitting an amazing new price level.
If you have been on PAYGO for a significant period (usually more than 6 months) you can now upgrade to the Nokia Lumia 530 for only £29.95.
The deal is available on O2, Orange, Vodafone, T-Mobile and Virgin, which means nearly everyone.
If you are a new buyer you can still get the handset for a very cheap £49.95.
The deal requires buying £10 top-up.
At these prices the handset represents amazing value for many, basically killing any reason to buy a feature phone.
See the deal online at Carphone Warehouse here and see our review of the Nokia Lumia 530 here.
Via Reddit.com